Summer vacation season is in full swing and despite the high gas prices, AAA says that more Americans are traveling again. Whether you're camping in your own state, taking a cross-country road trip, or flying to a tropical or overseas destination it's important to be prepared.
From before you leave to your return back home, here are some tips you can use to make sure you get the most out of your time off and not feel overwhelmed when you get back.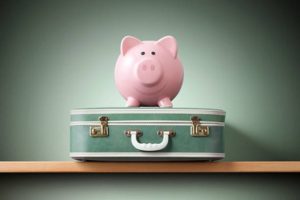 Budget in advance. Conduct adequate research in advance to get the best rates for airfare and hotel rooms, as well as discounts for events and souvenirs Make estimates of what you plan to spend and stick to the budget. Remember, the credit card bill will arrive a month later and you don't want to be shocked when you open it.
Stay well-rested. Sleep is essential to having a stress-free vacation. A good night's sleep will help you plan better and stay calm. It's also helpful to try to keep the same sleep schedule not only throughout the summer but also while you are away, especially for kids. This will not only help you avoid being late for planned activities and oversleeping, but it will also assure you won't be tired during your planned adventures.
Communicate in advance. When you're on vacation, it's best to disengage from work. While you may be tempted to check emails and send IMs, you should treat your vacation as a mandatory break. Leave your work and email accounts in someone else's capable hands and tell people you plan to disconnect while you are gone.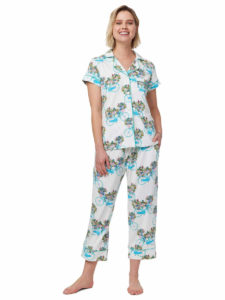 Pack for anything. Weather and temperature can never be counted on, so making sure you have a variety of wardrobe choices is not only smart for making sure you are comfortable but also helps keep you on budget not having to buy something if you aren't prepared. This strategy applies even to your pajamas. Of course, you'll need some summer pj's but you may also want to bring along something in case its cooler one day or the air conditioning in the hotel is too cold.
Reduce phone usage. If you want to have a stress-free summer vacation, limit your cell phone use. Yes, you'll probably want to have it along to take pictures of all the amazing things you're going to see and do, but try putting it on silent so you don't hear notifications or incoming calls.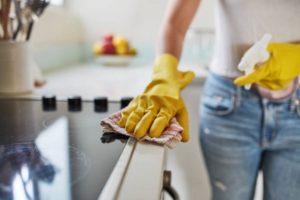 Clean your house before you leave. There is no better feeling than knowing you won't have to clean the house when you return from a trip. You'll already have enough to do when you get back but cleaning house won't be one of them. Don't forget to throw away food that will spoil while you are gone. No one like a smelly fridge.
Make a grocery list. Most people come back from vacation to empty refrigerators and then scramble to feed their families the first day back. Almost all stores deliver these days so if you make a grocery list before you leave, you can go online the day you are coming back and order everything from your to be delivered right to your door.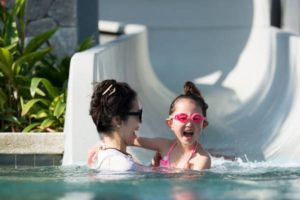 Bring along a babysitter or nanny. If you are planning a vacation with your children, it may be a good idea to bring your nanny with you if possible. The continuity of care will be great for the children, and the nanny will also have the benefit of a paid vacation. It can make the trip more enjoyable for your children and allows you to have some one-on-one time with your spouse as well.
Your vacation is all about getting away, resting, up and making memories. If you plan ahead and follow these tips on how to get the most of it, you'll come back feeling refreshed, de-stressed, and it will be easy to ease back into everyday life.