Transforming your home into a winter wonderland of comforting scents is not only a treat for yourself but also the perfect gift for loved ones when you pair these delightful DIY holiday potpourri recipes with the coziest pajamas. So, slip into your favorite loungewear, grab a cup of something warm, and let's embark on a journey to create a tranquil atmosphere and radiates warmth and relaxation that captures the essence of the holidays.
1. Festive Citrus Delight: Combine dried orange slices, cinnamon sticks, and cloves for a citrusy blend that evokes memories of cozy evenings by the fireplace. The vibrant orange hues complement the holiday decorations, creating a cheerful and uplifting atmosphere.
2. Winter Woods Serenity: Capture the essence of a winter forest by mixing pine cones, cedar twigs, and a dash of nutmeg. This woodsy potpourri brings the outdoors in, offering a sense of serenity and calmness that is perfect for unwinding after a busy day of holiday preparations.
3. Spiced Apple Bliss: Embrace the comforting aroma of spiced apples by combining dried apple slices, cinnamon, anise stars, cloves, and a hint of vanilla. This sweet and spicy blend not only fills your home with a delicious fragrance but also invites a sense of relaxation, making it the ideal accompaniment for a cozy evening in your favorite pajamas.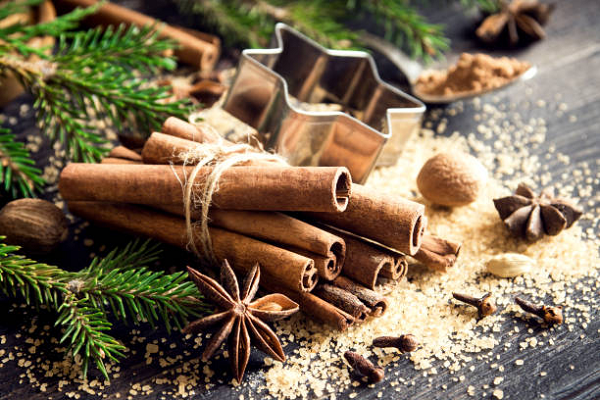 4. Gingerbread Indulgence: Transport yourself to a festive bakery with a potpourri that smells just like gingerbread cookies, use dried oranges, cloves, anise, cinnamon, and a touch of nutmeg. The rich, sweet scent is a delightful treat for the senses, bringing a feeling of indulgence and warmth to your holiday home. A great extra touch when gifting is to include a cookie cutter!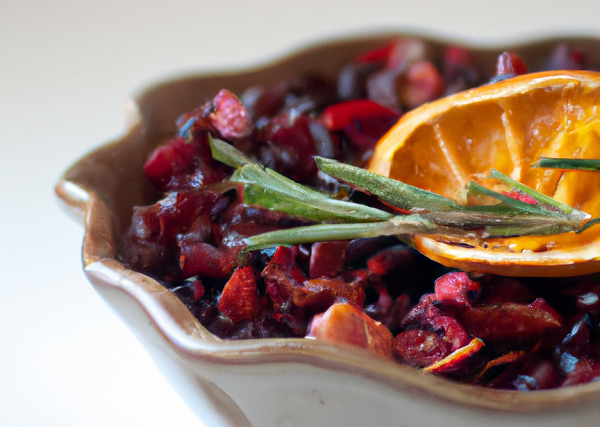 5. Cranberry Cheers: Craft a potpourri of dried cranberries, rosemary, and a hint of orange peel for a tart and refreshing aroma. This combination not only adds a pop of festive color to your space but also invigorates the senses, creating an atmosphere of holiday cheer.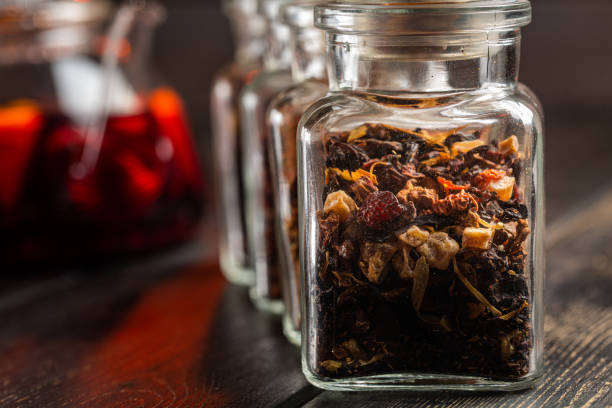 How to Create and Use Your Holiday Potpourri:
Gather Your Ingredients: Collect a variety of dried fruits, spices, and herbs that match your desired scent profile.
Combine and Customize: Experiment with different combinations until you find the perfect blend. Adjust the quantities to suit your preferences for each fragrance note.
Assemble and Display: Place your chosen ingredients in a decorative bowl or pouch. Arrange strategically in different areas of your home, such as the living room, bedroom, or even by your bedside, for a continuous waft of holiday goodness. For more intense scent, all of these recipes can also be simmered on the stovetop or potpourri burner.
Gift-Worthy Presentation: If gifting these aromatic wonders, elevate their charm by packaging them in festive jars adorned with a velvet ribbon or placing them in decorative pouches tied with a bow. Add a personalized touch with a handwritten note, and just like that your beautiful potpourri becomes a heartwarming gift that embodies the spirit of the season.
Refresh as Needed: Revitalize the fragrance by gently stirring the potpourri or adding a drop or two of essential oils to enhance the aroma throughout the season.
Delight in the art of crafting a festive and tranquil ambiance in your home. Feel free to explore and experiment with unique scents and creative ideas. The enchanting aroma will captivate your senses, and those who receive these delightful creations as gifts will truly appreciate the thoughtfulness behind this uniquely special present.