It's back to school time and by now you probably have the list of supplies your student will need for the upcoming year. These necessities usually include pens, pencils, a backpack, a laptop, and paper.
But beyond these typical school supplies, there are other things you should consider adding to your shopping list that you may not have thought of. We've got several must-haves you should purchase now to keep you one step ahead as the chaos of a new academic year starts.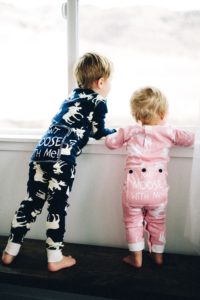 Pajamas – Every student should have new pajamas to start the school year out with. A comfy pair of PJs will ensure your kids sleep well at night, look great for weekend sleepovers, and have something perfect for pajama day during spirit week. Get them a couple pairs just to be safe!
Water Bottle – Having their own refillable water bottle will make sure your kids don't accidentally drink from someone else's container and will also keep the water cold over the course of the day. Make the bottle their own by letting them choose the color and style. You can even have them personalized with your child's name or picture.
Hand Sanitizer – While all classrooms and public spaces will have sanitizer available to everyone, somewhere a bottle will inevitably run out. A mini bottle of their own kept in their backpack will give them the ability to sanitize and stay safe when otherwise unavailable.
Parental Apps – If your student has their own phone it's essential that you download some apps to it for their safety and your peace of mind. From location tracking to online monitoring, every parent should make sure these apps are installed on their child's phone.
Flash Drive – Because technology glitches and breakdowns happen, a good flash drive will make it possible to backup all your child's hard work.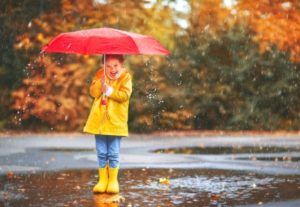 Compact Umbrella – Fall can be a rainy time of the year so make sure your student stays dry by packing a mini-umbrella in their school bag. They come in so many fun colors, prints, and styles that your child will actually want to use it when the showers come.  And these days umbrellas are so compact, carrying one won't take up any room at all!
Multivitamins – During summer break you have control over what your child eats and their overall nutrition. Once you send them off to school, it's a different story. They may tell you they ate the healthy lunch you made them… but did they really? Having your child take a multivitamin every day will guarantee that they are getting all the nutrients they need to grow up big and strong.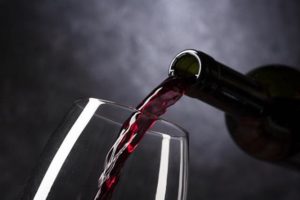 Wine – Ok so this one is for mom and dad and not the kids, but trust us – you're going to need it. Your already hectic day coupled with all the activities your kids are involved in will sometimes make your head spin. On those occasions after you tuck the kiddos into bed for the night (in their new jammies), pop the cork and wind down yourself. It's a long school year ahead. You can thank us later.