A good night's sleep is critical to your overall health. When you get the right amount of sleep at night it makes you more productive the next day, lowers stress levels, and improves your overall frame of mind. Your sleep quality can even affect your weight and the health of your skin.
Most people who have trouble either falling asleep or staying asleep know the basics of what to do and what not to do, such as drinking herbal tea, taking a warm bath, and avoiding technology right before bed. But, there are some other methods you can also try if the old stand-by isn't working for you. If you are one of the millions of people that have trouble getting enough zzzz's at night, give some of these lesser know techniques a shot.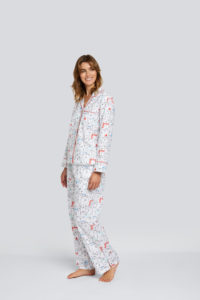 Pick the Right Pajamas: Proper sleepwear is critical to a good night's sleep and a great pair of pajamas makes all the difference. If you aren't comfortable, you'll toss and turn all night disturbing your regular cycle. The way your pajamas fit is very important. If pajamas are too loose you might start to feel tangled up as you move around. If too tight, your PJ's may feel binding and can cut off circulation. Another thing to consider is the fabric your sleepwear is constructed of. You don't want to be too hot or cold and you want the fabric to feel good on your skin. Everyone has different tastes, but it just so happens that they make pajamas out of every type of material imaginable!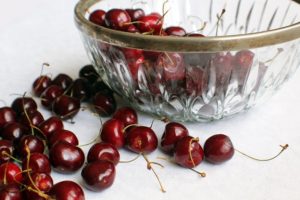 Drink Tart Cherry Juice: Tart cherries (Known as Montmorency cherries) are naturally rich in melatonin, which is a hormone that regulates sleep. Drinking tart cherry juice before bed gives you just the right amount of melatonin to help you fall asleep and stay asleep while supplying your body with a ton of nutrients and antioxidants. Tart cherry juice is also thought to help reduce arthritis and gout symptoms, combat muscle soreness, and improve brain health. The juice can be purchased as a concentrate that you mix with water or ready to drink.
Take a Magnesium Supplement: Magnesium is one of the most common minerals on earth and is found in many of the foods we eat. Our bodies depend on it to function properly. Bone health, brain, heart, and muscle function are just some of the 600 cellular reactions throughout your body that magnesium intake controls. The supplements provide benefits such as fighting inflammation, relieving constipation, and lowering blood pressure, but did you know magnesium may help treat sleep problems? Magnesium regulates neurotransmitters that send signals to the nervous system and brain helping you to relax. It also regulates the melatonin your body naturally produces, which controls your sleep-wake cycle.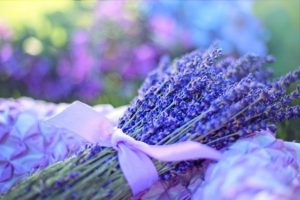 Lavender Aromatherapy: Lavender is thought to have originated in the Mediterranean, Middle East, and India and has been used to improve sleep for centuries. Our brains find the scent of Lavender soothing, which in turn slows brain wave activity allowing you to relax. The scent can be used in many different ways such as diffusers in your bedroom, lotions or pure essential oils directly applied to the skin, and you can even find laundry treatments that are lavender scented. It's a must-have fragrance to help you get great shut-eye.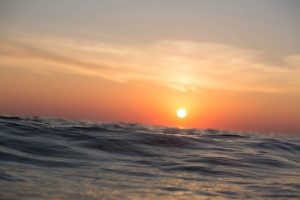 Relaxation App: Many times the inability to get a good night's sleep comes from our brains working overtime. You know how it is. You go to bed and suddenly you start thinking about the day's events, your upcoming schedule, or the stresses that come with everyday life. It can keep you up for hours! A great way to combat this is to download a relaxation app. Soothing ocean sounds, the soft patter of raindrops, or even the whirring of a fan transform your environment into a happy place where you can clear your mind and decompress.
Meditation: Did you know that 1-in-6 adults meditate before bed?  Taking a few minutes to clear your mind before you go to bed can do wonders for your sleep cycle. When using a variety of mind and body techniques to promote relaxation, you release tension and ready your brain for sleep. Look for some videos and articles online to give you insight into different types of mediation practices and to find the right technique for you.
Do you have a proven method of getting to sleep and staying asleep that has worked wonders for you? Our community would love to hear them. Comment below or head on over to our Facebook page and share them with us!