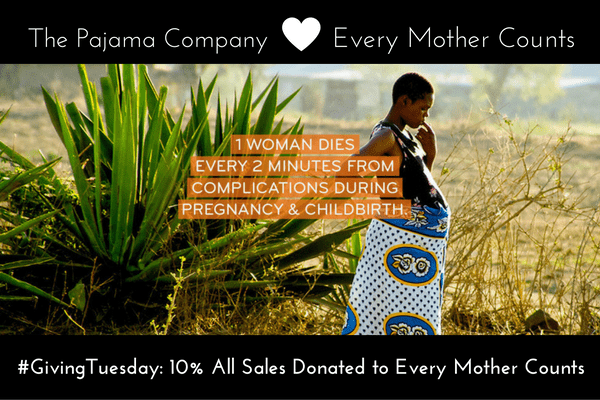 By Ellie Badanes, Founder & CEO, The Pajama Company
As an important member of The Pajama Company community, we wanted to let you know about something close to our heart. 
Every two minutes, one woman dies due to complications related to childbirth or pregnancy. But 98% of those deaths are preventable. These preventable deaths are happening everyday around the world, and believe it or not, here in the United States.
In 2011, this startling statistic led us to make an unprecedented decision at The Pajama Company. We knew pajamas could be about more than a lazy day at home (though we all need those, too). Pajamas give us comfort and a feeling of safety. It's a feeling those of us fortunate to live in safe places with access to excellent health care take for granted. We wanted to use our pajamas to help more women feel that comfort around the world.
So we began our partnership with Every Mother Counts, an advocacy and mobilization campaign to increase education and support for maternal and child health. Thanks to all of you, we've helped raise awareness about the serious dangers too many women still face in pregnancy and child birth. Thanks to all of you, we've contributed to programs helping women around the world to have better outcomes.
Through their work, Every Mother Counts has impacted the lives of more than 500,000 women. This includes providing healthcare to 50,000 mothers and children in Haiti and helping more than 90,000 mothers reach quality healthcare in Uganda.
But their work is not only focused abroad. The United States is one of only 13 countries where maternal mortality is on the rise. Every Mother Counts is working to help low income women in the U.S. access childbirth education and prenatal care.
As a mother, I started The Pajama Company, to bring comfort to families and celebrate those moments when we are home with our loved ones. I know many of you are mothers, too. Becoming a mother can bring so much joy to life, it should not threaten life.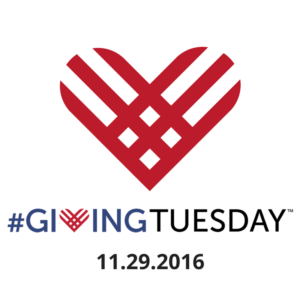 You can help us continue to support their important efforts through your holiday shopping today. Today, Giving Tuesday, we're donating 10% of all our pajama sales to Every Mother Counts.
We hope you will continue with us in our support of mothers around the world. Read more about maternal mortality on our website, and learn more about the issue at EveryMotherCounts.org. Make your pajama purchases count for a little more by shopping with us on Maternal Health Monday (today) and tell your friends about it on Facebook and Twitter.
From one mother to another, let's remember that all moms count.