As the weather cools down and we transition into the cozy embrace of fall, our thoughts naturally turn to revamping our wardrobe for the season. And what's more essential than finding the perfect pair of pajamas for those chilly nights spent lounging at home? With a plethora of fabrics to choose from, navigating the world of pajama shopping can be a delightful but daunting task. Here, we've curated a selection of the finest fabrics to consider when embarking on your fall pajama quest.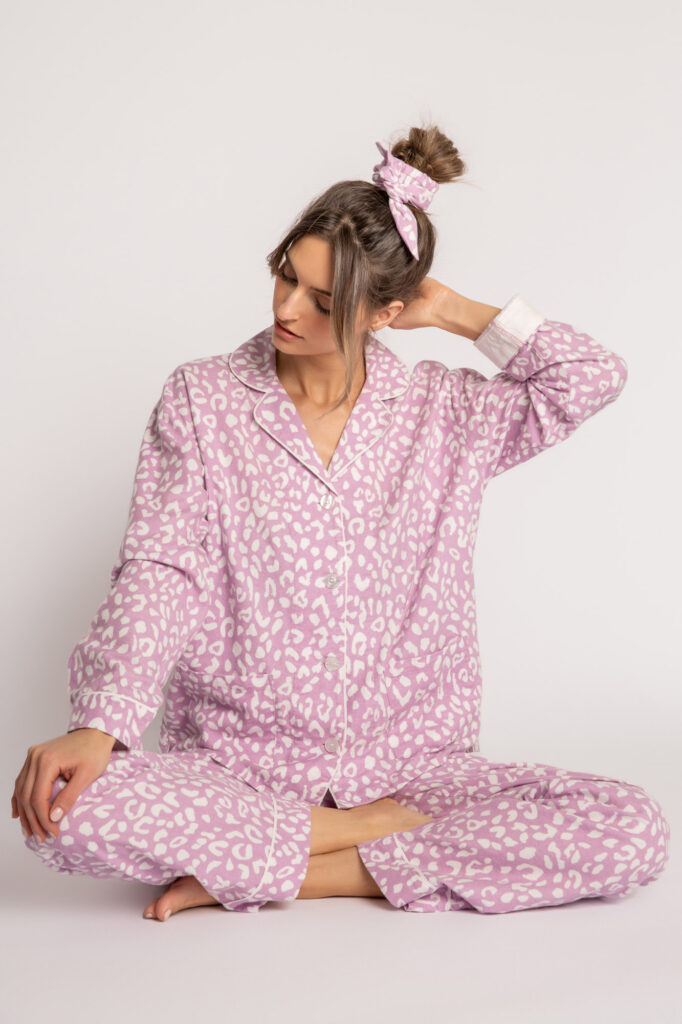 Flannel: Get ready to wrap yourself in the warm embrace of flannel pajamas! Crafted from soft, inviting cotton, flannel is your go-to choice for cozy comfort during the cooler autumn months. Whether you prefer solid colors or charming patterns, flannel offers a variety of styles to suit your taste.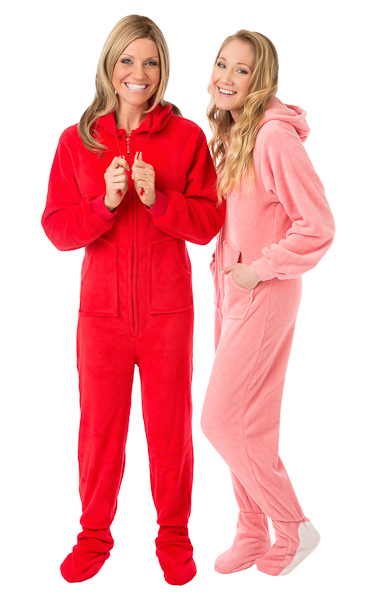 Fleece: Experience the ultimate snuggle with fleece pajamas! Soft, snug, and wonderfully lightweight, fleece ensures a night of uninterrupted slumber. Plus, it's hypoallergenic and gentle on even the most sensitive skin.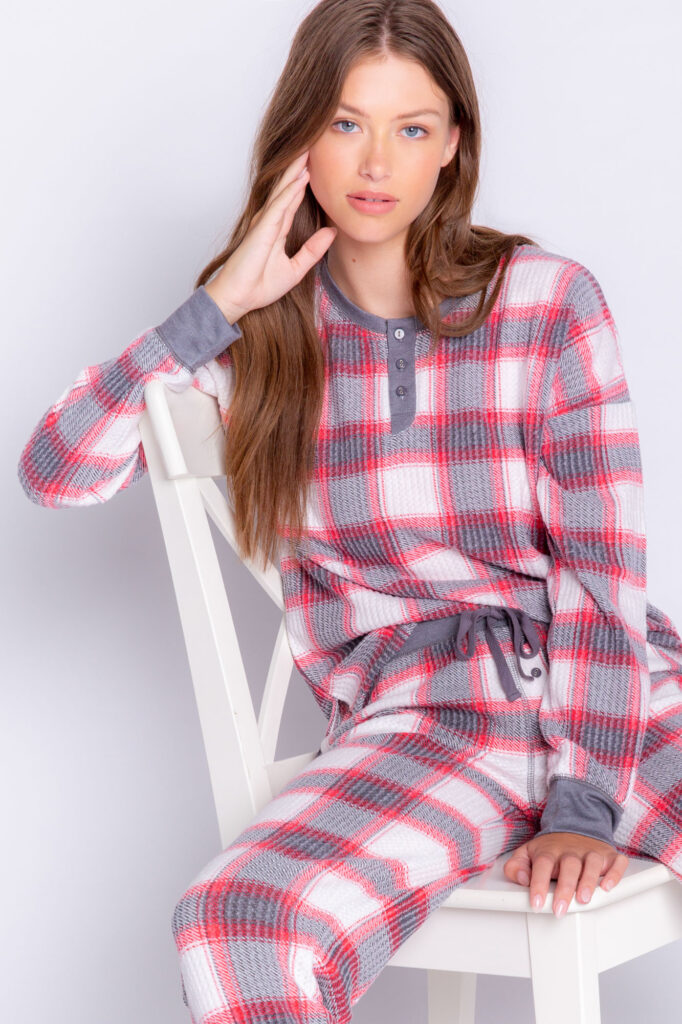 Thermal: Dive into the luxurious comfort of thermal fabric! This blend of Rayon and Elastane delivers softness and warmth like no other, making it your perfect companion for staying snug on those crisp fall nights.
Satin: Elevate your bedtime routine with the opulence of satin pajamas! Soft, lightweight, and expert at regulating body temperature, satin is a dream come true for those who seek cool, elegant slumber. And, it's easy to maintain, promising years of luxurious relaxation.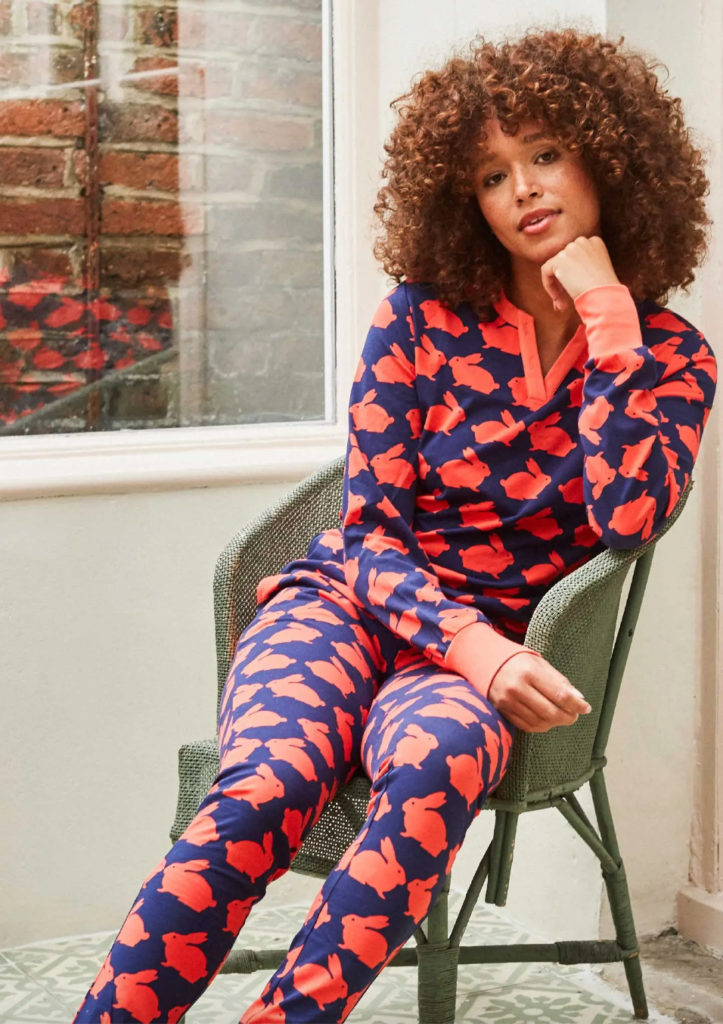 Jersey: Get ready to stretch out in style with pima knit pajamas! This soft, stretchy fabric offers both comfort and breathability, ensuring a good night's sleep. Lightweight and flexible, jersey is your ideal choice for nights when you tend to get warm. Plus, the variety of colors and styles available means you're sure to find the perfect pair.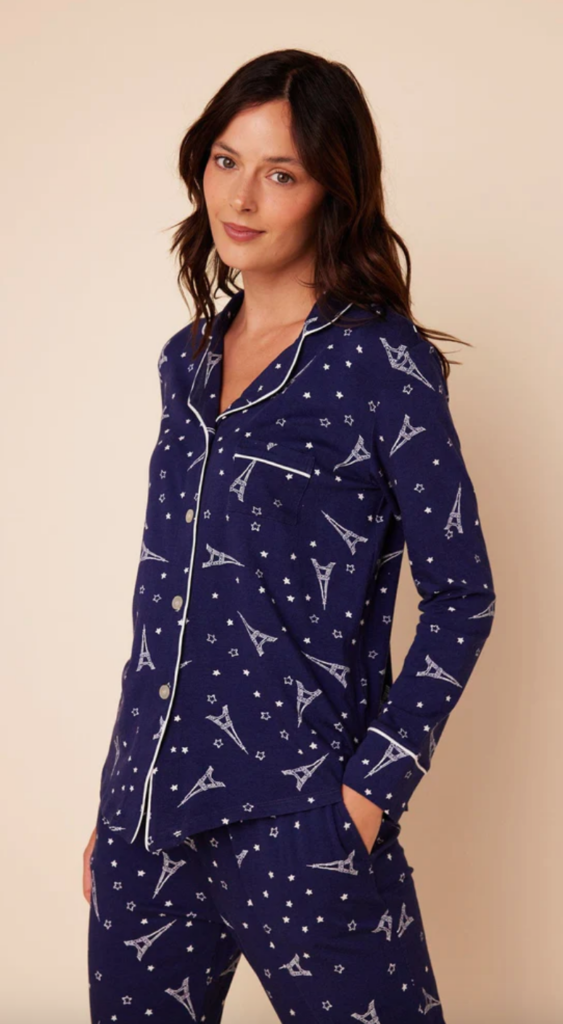 Modal: Discover the magic of modal fabric! Crafted from beech tree cellulose and blended with Pima Cotton, modal offers an unbeatable blend of softness, breathability, and moisture-wicking properties, making it an ideal choice for pajamas. Best of all, modal pajamas are conveniently machine washable, ensuring easy care.
When embarking on your fall pajama shopping adventure, remember to consider not just the fabric but also the style. Seek out pajamas that offer a comfortable fit and versatility to be worn in various seasons. And don't overlook the care instructions, as different fabrics may require special washing and drying techniques. Here's to warm and cozy nights ahead!