Fall is many people's favorite season. Whether it's the cooler temperatures, the changing of the leaves, or everything pumpkin spice there's something about fall that is just warm and inviting. It's also the time when football returns to stadiums, living rooms, and sports bars all across the country.  Regardless if it's the Friday night lights at your local high school, supporting your alma mater, or cheering on your favorite professional team, one thing is certain; Americans can't get enough of this exciting sport!
Going to an actual game and watching in person is something every fan should experience at least once, but it can be very expensive and not practical on a regular basis. It can be just as fun (and with fewer hassles) to get creative on your own and set up the ultimate football lover's experience. We've got 5 great ideas for doing just that!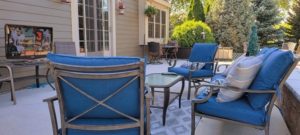 Set up a backyard living room. Fall temperatures are perfect for hanging out in the backyard with a bunch of snacks, a TV, and your family to watch your favorite team. You'll get fresh air, you can make all the noise you want, and you don't have to worry about long bathroom lines! Once the neighbors see how much fun you're having, don't be surprised if they bring over their own chairs to join the party!
Homegait. One of the best parts about going to the stadium is the pre-game tailgating. The smell of grills cooking and the sound of fans getting ready for the day's showdown are exhilarating. Recreate that in your own driveway! Invite your friends and neighbors over, set up a big TV, and get the grill going. Make it a potluck where everyone brings their favorite tailgating dish and you're on your way to a party they'll talk about all season!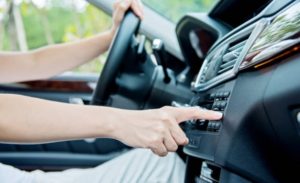 Listen on the radio. Believe it or not, back in the day, not everyone had a color TV – or A TV for that matter. Take a step back in time and just listen to the game while using your imagination to visualize the action on the field. The announcers that call the games over the radio airwaves are outstanding at making sure you feel the excitement and understand every detail of every play. Make a day of it by taking a drive to see fall foliage while you listen.
Visit a sports bar. There's something about being surrounded by a bunch of strangers all rooting for the same team that really instills a sense of community. Many sports bars offer drink and food specials so you don't have to do the pouring or cooking. You can just sit back and watch the plays while others do the work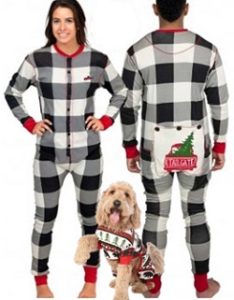 Have a football pajama party. Weekends are for winding down and there's no better way to relax than staying in your PJs all day. Order Pizza, plop down on the couch, and get ready for some football. With no distractions, you won't miss any of the important plays or game winning touchdown!
How do you do football? Tell us here in the comments of head over to our Facebook page and tell us there!