We're all pressed for time these days but Halloween is just around the corner which means parties, trick or treating and playing dress-up! This year, instead of an uncomfortable costume that also requires tons of time and effort, check out our ideas for simple and quick ensembles for both adults and kids that you can whip together in no time.
Baby Shark Kids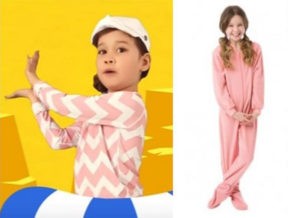 Baby Shark Do Do Do Do… Love it or hate it, it's at the top of the trending Halloween costume list this year. Both adults and kids are jumping in with both feet! The idea is actually simple. Pink or blue PJ's, a white baseball cap with a little modification to the bill, and a pool inner tube around your waist. Make sure to use your hand chomping skills for that extra touch.
Get Wild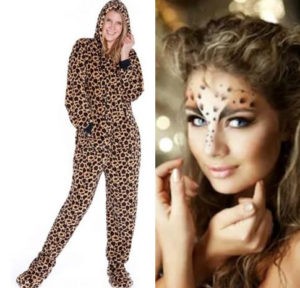 Dressing up like a leopard is the ultimate way to show your wild side. With a leopard print footie, some cat ears, and some cool cat make-up it's a purrrfectly fierce costume idea that will work for all your Halloween functions.
A family of Lumberjacks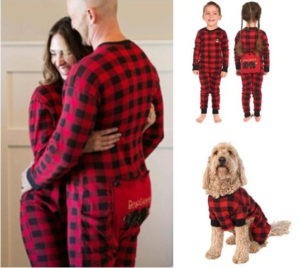 Dad, Mom, the kids, and even the family dog can look like they just stepped out of the forest with this easy lumberjack costume idea. With red and black plaid flapjacks, work boots, fake beards & mustaches, and some lumberjack tools (make sure they're kid safe) you'll be the family that everyone remembers trick or treat night!
Knock 'em out
A boxer is one of the simplest costumes you can throw together. Get yourself a robe, some shorts, high-top sneakers, boxing gloves, a mouth guard, a towel, and maybe add a little makeup ( a black eye or bloody lip for instance) and you're ready to rumble!
It's the The Great Pumpkin Charlie Brown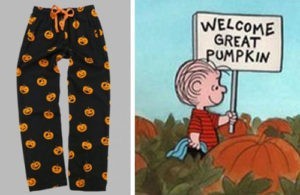 Because no one has ever actually seen the Great Pumpkin, you can use your creativity and come up with your own version of this mysterious Halloween hero that only Linus believes in. Start with some Halloween themed pajama bottoms and let your imagination take over from there. You can be sexy, cozy, secretive (with a mask) or even scary. The sky's the limit!
The VERY BEST part about using pajamas as your Halloween costume is that when you're finished celebrating, there's no need to change! Just crawl in bed as you are!
We'd love to hear see how you use pajamas as a Halloween costume. Tell us about it here in the comments or head over to our Facebook page and share your pictures. We can't wait to see your creativity!