The hottest trend is here to stay! Hygge (Pronounced 'hoo-ga' ) is the Danish lifestyle of comfort,  and it's our favorite obsession.
The rest of the world is taking notice including right here in the U.S., and we, of course, couldn't be happier. After all, Hygge is right up our alley. What's more comfortable than pajamas? If you love to snuggle up with a good book and a hot cup of tea on a rainy or snowy day, then believe it or not you're actually experiencing Hygge and you don't even know it.
Hygge, however, isn't just about the right loungewear and perfect soothing beverage. It's also about transforming your space into the ultimate cozy comfort zone and allowing yourself to fully adopt the entire concept. We're here to help you learn 'How to Hygge'.
Candles: If you ask the Danes, they will tell you that candles are a must to create the Hygge environment you need. The flickering lights and the warm glow transform your home into the perfect backdrop for getting your Hygge on. If you have a fireplace, that's even better!
Blankets: Full relaxation mode cannot be attained without wrapping yourself in the warmest, most comfortable blanket you have. It transports you to that happy place which is what Hygge is all about. Add some plush pillows for an extra level of bliss.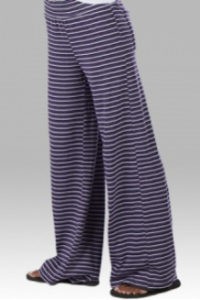 Comfort Clothes: The cozier the better is the name of the game when it comes to fully immersing yourself into Hygge time. Of course, we are partial to pajamas and loungewear  but almost anything goes as long as you are covered from head to toe in comfort. Leggings, cozy socks, bulky sweaters and yes – even those sweatpants you've had for 20 years fit the bill.
Culinary Indulgence: It IS okay to break your healthy eating rules once in a while and savor the good stuff. We recommend freshly baked goods, hot chocolate, hot soup, hearty stew, or anything else that puts you in your happy place. It's just one day. Live it up.
What is not Hygge
Technology: Looking at your phone, tablet or computer is the biggest no-no in the world of Hygge. The point is to unplug, take in your surroundings, and relax. We MIGHT let TV slide if you promise to watch light, carefree programming. Otherwise, turn it all off, grab a good book and detach from the everyday grind.
Forcing It: 2 kids home with the flu, is probably not the right day to try and submerge yourself into relaxation mode. Save it for a time when all is right with the world and the stars align just right.
Making Rules: The whole concept of Hygge is that there are no rules. We all have special ways we disconnect from the busy lives we lead, so make your time your own. There is no one way to Hygge which is what makes it so great!
So now that you know how to partake, what are you waiting for? There is a reason that Denmark is always in the top 3 'happiest countries' list.
Hygge doesn't have to be a fall/winter practice either. You can embrace it all year long. Just adjust your activities according to the weather. In the summer, you can pull up a lawn chair or hammock and indulge the same way outdoors in the warm bask of the sun (just don't forget the sunscreen). Like we said, there are no rules!
Do you have some great tips and advice when it comes to mastering the art of Hygge? We'd love to hear them. Share in the comments or on our Facebook page!