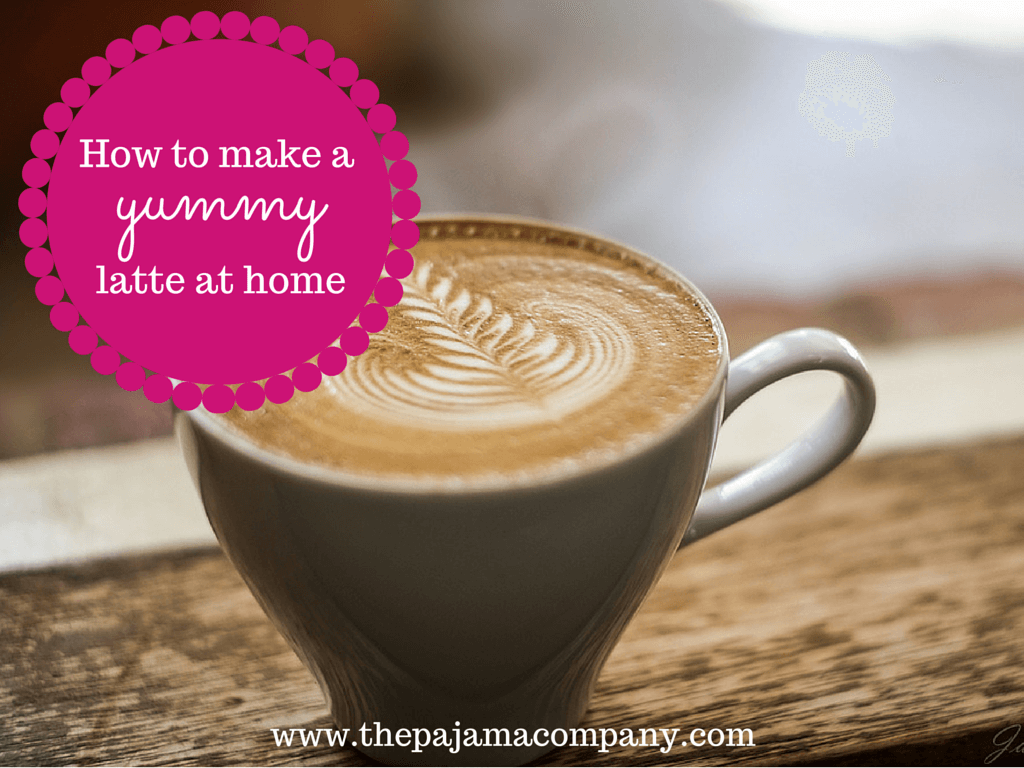 We're pretty serious about our coffee around here. Have you ever seen our "Coffee all Day" Pinterest page?
With the shift into fall and October, we're declaring it officially latte season!
The cool thing is that you don't need any fancy tools to make a yummy latte right at home. You can use your regular coffee maker and your microwave to whip one up.
And just think, with all the money you save not buying expensive coffee house drinks, you can splurge on a new pair of PJs or two, right?!
Here's how to make a delicious home made latte:
1. Brew the Coffee.
If you have an espresso machine or pot, by all means use it. If not, brew some strong coffee with your basic drip coffee maker.
2. Froth & Steam the Milk.
Take a mason jar and fill it halfway with milk. Put the top on and shake vigorously for about a minute. The idea is to create more volume to the milk. Take the cover off the jar and heat in the microwave for 30 seconds.
3. Make your latte!
Pour the warm milk into your favorite mug, as much as you like. If you want to add a flavor syrup – pumpkin spice, vanilla – add it now to your milk and stir gently. Last, add the espresso or strong coffee.
And there you have it, an at-home latte. Drink & enjoy!
Photo Credit: Jayson Leow via Compfight cc
Sources:
http://www.realsimple.com/food-recipes/shopping-storing/beverages/make-latte-at-home
http://www.thekitchn.com/how-to-make-a-latte-without-an-espresso-machine-cooking-lessons-from-the-kitchn-211090