One of the best parts of the holiday season is all the wonderful sweet treats that we get to indulge in! It's that time of the year where we fire up the ovens and start baking all kinds of delicious cookies. Holiday cookie making is a tradition that many of us do every year. They make for thoughtful gifts, beautiful platters for your holiday get-togethers, and of course tasty snacks for everyone in the household to devour. Plus, who doesn't love to have their home filled with the smell of cookies baking?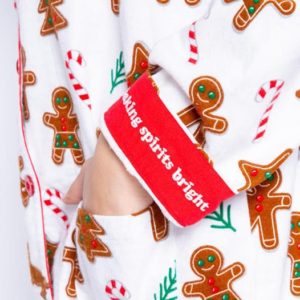 There's nothing like putting on your favorite pajamas, brewing up a hot cup of cocoa or tea, and satisfying your sweet tooth. Whether you lean more towards the traditional varieties of cookies or like to experiment with new recipes, we've put together some musts  you've got to put on your holiday baking list!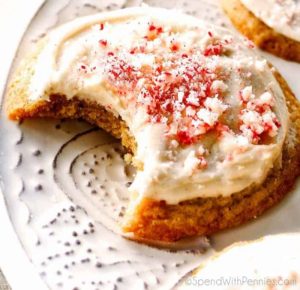 Eggnog Cookies from Spend with Pennies
A favorite holiday beverage in a chewy cookie is exactly what we crave. There's eggnog in both the cookie and the icing! The great part about this cookie is the ability to finish them off by sprinkling a variety of different toppings over the creamy icing. You can find the recipe here at Spend with Pennies.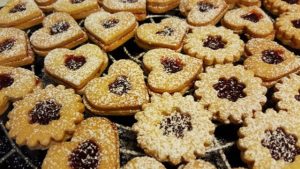 Raspberry Linzer Cookies from My Recipes
What's not to love about crispy almond cookies filled with sweet raspberry preserves? Dust with a little powdered sugar for the "snowy" vibe and you have a traditional holiday cookie that everyone will love. This recipe from My Recipes is just like grammas.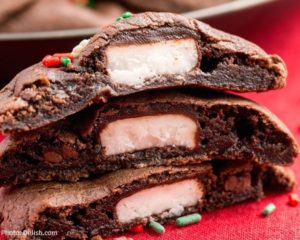 Peppermint Pattie-Stuffed Chocolate Cookies from Delish.com
This is a super easy 6 ingredient cookie that blends 2 of our favorite flavors chocolate and mint. This chewy cookie with a surprise inside is a perfect addition to your holiday cookie platter. Here's the recipe from the folks over at Delish.com.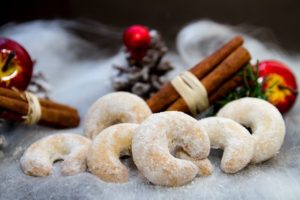 Pecan Crescent Butter Cookies from The Spruce Eats
No holiday is complete without these crescent moon, melt in your mouth pecan cookies. They are a very versatile treat that pair well with coffee, tea, or just by themselves. We love them as that little "something sweet" after a wonderful meal. Try this recipe with options for substitutions from The Spruce Eats.
Melted Snowman Cookies from myimperfectkitchen.com
A fun cookie to make that the kids will just love. You start with a basic sugar cookie that you can make from scratch, a mix, or refrigerated dough and decorate from there. It's a cute alternative to the standard cut-out sugar cookie. My Imperfect Kitchen has a great recipe with step-by-step pictures to guide you through the process.
Maraschino Cherry Chocolate Chip Cookies from thefirstyearblog.com
If the thought of chocolate and cherries has your mouth-watering you're not alone. These are a Pinterest favorite and the recipe from thefirstyearblog.com has amazing pictures that will have you writing 'cherries' on your grocery list immediately.
Gluten-Free Pistachio Truffle Cookies from Epicurious
This sweet and salty cookie is a great way to get your sugar fix without straying from your gluten-free diet. They take a little more effort than some other recipes but the end result is a cookie you'll want to make well beyond the holiday season. Epicurious has a detailed recipe that walks you through the process.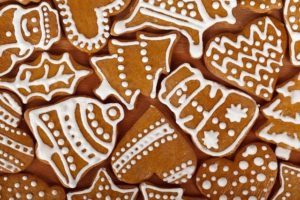 Gingerbread Men (or women, or whatever) from Taste of Home
No holiday season is complete without the traditional gingerbread cookie. Traditionally, the most popular shape is happy little guys complete with buttons and a big smile. Nowadays, any shape you desire will complete your holiday cookie display. We found one of the best recipes over at Taste of Home.
If you have a favorite recipe we'd love to have you share it with us. Post it here or on our Facebook page.
Happy Baking!