We've all heard the saying April showers bring May flowers, but while we wait patiently for those spring blooms to brighten the landscape we still have to deal with some dreary rainy days in April.
So what should one do while standing by for better weather to enjoy the great outdoors? Well, we could give typical ideas like baking chocolate chip cookies or having a movie marathon, but we'd like to give you some inspiration instead. Are there things you have been putting off, or have always wanted to do but never found the time? Take advantage of the inclement April weather to tackle those things that aren't in your normal routine. We've got some great ideas that we have on our to-do/wanna-do list that might help push you in the right direction.
Organize family photo albums. Most of us still have boxes of pictures stashed away from times past. Before the days of mobile devices, Instagram, and digital picture frames, we used cameras and film to capture life events. Even with all the amazing technological advances, there truly is nothing better and being able to flip through a real photo album full of precious memories. Here's your chance to get everything together, organize your pictures, and put together a family keepsake that you can pass down to future generations.
Make old connections. How many times have you thought "I should reach out to this person", or "I haven't spoken to this person in ages?" A rainy day is the perfect time to make those connections. Whether you reach out through social media, a phone call, email, or sit down and write an old-fashioned letter, it's great to catch up with the people you don't speak to regularly or should speak to more often. You never know whose day you'll make with a simple "hello.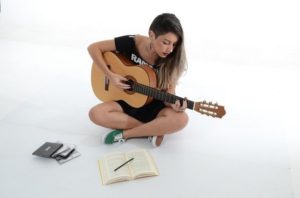 Learn something new. If you've always wanted to learn a second language or become better at something technology-wise, rainy days cooped up in the house are the perfect opportunity to do just that. You can find anything online. From courses to how-to videos, it's out there. Want to learn how to make candles or play an instrument? There is a world of information at your fingertips. You just have to look for it.
Stay in bed all day. This may not seem like a productive suggestion but, a solid day of rest can make a world of difference in your attitude, stress level, emotions, and overall well-being. Of course you don't have to sleep all day. You can read, watch TV, or just lay there and listen to raindrops hit the roof all while in your favorite comfy pajamas. These are our Rainy Day favorites.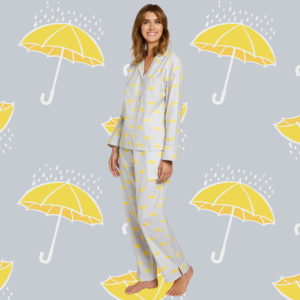 If you love a loud thunderstorm there's no better place to hear the rumbles than snuggled up in bed.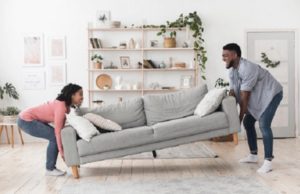 Rearrange your furniture. Maybe you've been thinking for quite some time that the couch would look better on the other side of the room or that the dresser just doesn't look good in the space that it's in. Now's your chance to experiment. What's the worst that could happen? You put it back the way it was.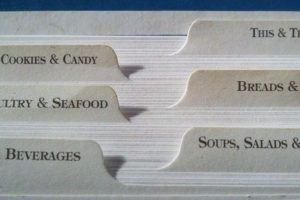 Organize family recipes. If you've got recipes that have been handed down through the generations, organizing them in a well-thought-out way will assure that your favorite meals will be prepared for years to come. Whether you use a recipe box, recipe book, or even some form of digital method, you'll rest easier knowing that grandma's famous apple pie recipe won't be lost.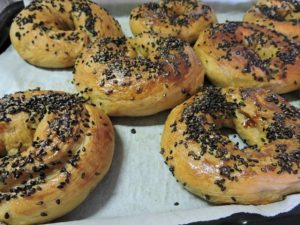 Make bagels. You bake cookies, cakes, and pies all the time but have you ever made your own bagels? Maybe you've thought about it but changed your mind when you found out how much time was involved. We found an answer! This delicious 3 ingredient bagel recipe is a great way to start what could possibly be your new favorite baking routine.
Here at The Pajama Company, we love a rainy day as a day with lots of possibilities! Do you love rainy days? Share your rainy day favorite things on our facebook page.