It's almost time to put another winter behind us. Every day we're seeing a little bit more daylight, the temperatures are starting to rise, and signs of spring are starting to pop up everywhere.  There's something about the fresh start spring brings that just makes us feel so great!
When that first perfect day hits, you're going to want to spend time outdoors enjoying the nice weather. With a little prep, you can ensure that you'll need less time for work and more time for fun!


Rotate clothing– We won't need heavy sweaters or winter wear for much longer so start washing and storing the really wintry stuff now. At the same time, start pulling out your spring clothes so you don't have to sift through your wardrobe to find the right outfit on that first 70-degree day. Don't forget about your spring pajamas… lighter fabrics with floral prints are perfect for setting that spring mood.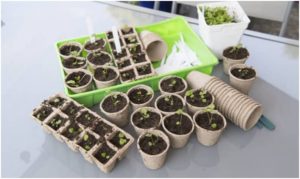 Start thinking about your garden. Do you grow vegetables? Do you love having a yard full of flowers? With more people spending time at home, gardening has become a hot new hobby. This caused many greenhouses and nurseries to run out of stock early last spring and many people were unable to purchase plants. To make sure, that you have everything you want to grow this year, why not start seeds indoors? Empty cardboard eggshell cartons are a great way to keep your seeds separate and nurture them until you can plant them outside.
Springtime skin and hair care. Cold dry air in the winter requires a different skincare routine. We typically use heavier moisturizers, and a lot of people don't use as much sunscreen during the winter months. As the humidity and UV levels rise, you'll want something lighter with sunscreen. The same thing applies to your hair care routine. In the warmer months, you may not need a super-moisturizing shampoo or thick conditioner. Pick up what you're going to need now so you're not in the checkout line when you should be enjoying yourself.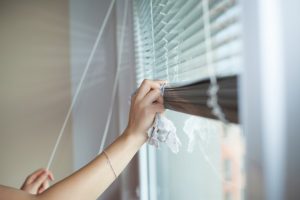 Start thinking spring cleaning. De-cluttering and refreshing your home feels great! There's nothing like opening your windows on a beautiful spring day and kicking the winter dust and stale air to the curb. Even if we're not quite there yet, you can start the cleaning part now.  Go through closets & cupboards and start throwing things away. Pull out that furniture in low traffic rooms to vacuum and dust.  Then when that perfect window opening day comes, you can tackle the main parts of your home.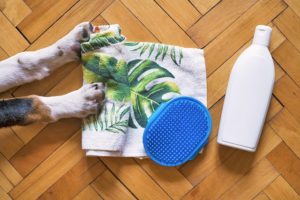 Don't forget about your Furry Friends. If you have pets, chances are they've got a full, thick winter coat right now. As the weather warms, they will start to lose that hair. You can be proactive now and make sure to brush and comb them regularly to start thinning that hair out, or you can wait and clean it up daily from your furniture, clothes, and floors. We recommend option A.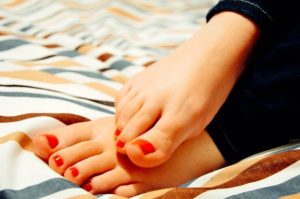 Get a pedicure. It's almost flip-flop season! Need we say more? Make sure those little piggies are ready to come out of hibernation by getting a pedicure now!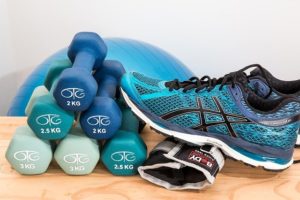 Start exercising now. If your new year's resolution to start exercising fell by the wayside in week 2, now's the time for a resolution reboot. Short and tank top weather is knocking on the door and you want to look your best. Start exercising to shed that quarantine AND winter weight.
You'll find this to be a great start. Happy spring! Bring on birds, blossoms, and tree buds.