Kashwére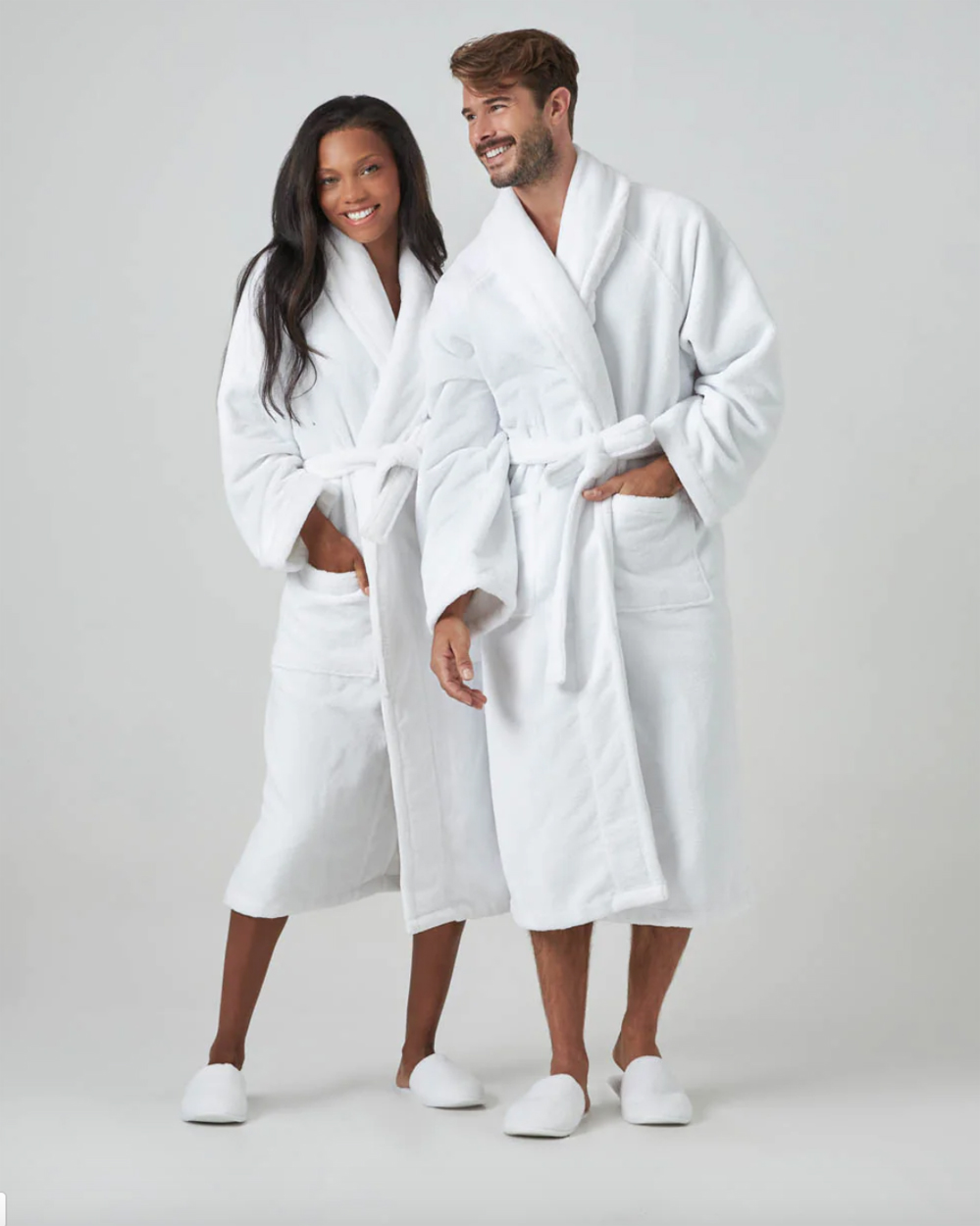 Kashwére is a luxury lifestyle brand dedicated to reproducing the same sublime comfort and relaxation within their home collections that's found in the products they provide to the finest hotels and spas the world over.
Kashwére understands that being "In Touch" with yourself is crucial to living a fulfilling life. This is ever more imperative in a constantly-evolving world full of increasingly high-stress, high-tension situations that demand grueling schedules and seemingly non-stop activity. Sometimes, you simply must "get away."
Kashwére acknowledges that not only can style reflect a state of mind, but a state of mind can reflect a style.
Our customers have loved Kashwére robes, socks and throws season after season.
Featured on Oprah's Favorite Things! The Kashwére Signature Shawl Collar Robe has a luxuriously soft feel, like that of a fluffy cloud. This robe is a staple in 5-star hotels, luxury spas and exclusive boutiques worldwide. Features a 3/4 length, shawl collar, two front pockets and a double loop belt for easier fitting.