This year, with many of us still under 'stay at home' orders, we will have to find a different way to celebrate Mother's Day. Instead of a traditional brunch at a restaurant, or spending the day browsing our favorite shops, we have to get creative in the way we go about pampering the most important woman in our lives.
Fortunately, there are a lot of really great things you can still do to show mom how much you love her, and make sure she has the day she deserves.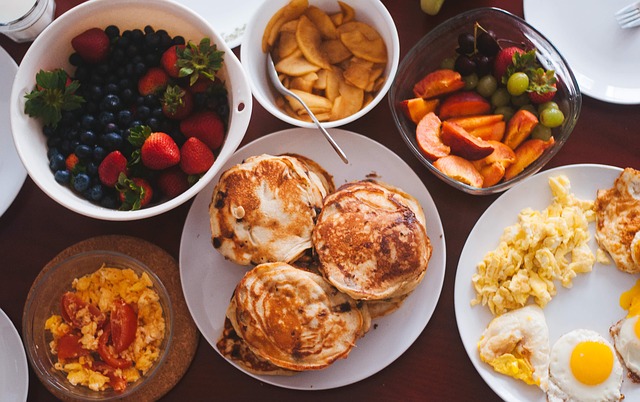 Brunch – To Go. While many restaurants are still closed to in-house dining, there are lots of them that are offering curbside pickup and special Mother's Day menus. We love this idea because you don't have to worry about crowded dining rooms or long wait times. Another bonus is that you don't have to pick just one restaurant to eat at. Look into what your local establishments are offering and then pick up items from several different places. Bring it all home, and create your own personalized buffet that is tailor-made to your tastes! You're supporting the small businesses that really need it, and feeding everyone exactly what they want at the same time. Don't forget your local bakeries for baked goods to round out the meal.
Have a Virtual Family Visit. When you can't be together physically, the next best thing is an online face-to-face reunion. Make sure in advance that everyone has the right software downloaded so they are ready at the designated call time. A fun idea is to make sure everyone is set with a bottle of champagne (or sparkling juice for the young ones) so you can toast mom! Each attendee can take the opportunity to give a little speech, and when everyone has had their turn, one big "prost" to the woman of the hour! Spend the rest of the time reminiscing and telling stories. There really is nothing better!
Plan Mother's Day – Part 2. Since you may not have the opportunity to actually spend May 10th with mom, a great idea is to make a promise to do it right once things return to normal. Send her an invitation with the date TBD and some pretty flowers promising to have a special day that's all about her when you can safely get together.

Buy Her Some Pajamas. Of course we're partial to pajamas, but who isn't? With so much time being spent at home, mom might as well be comfy. Pick out an extra special pair of jammies and have them delivered right to her door. You could also send some tea or wine so she can cuddle up and pamper herself on this special day. Don't know what she'd like? Send her a virtual gift card!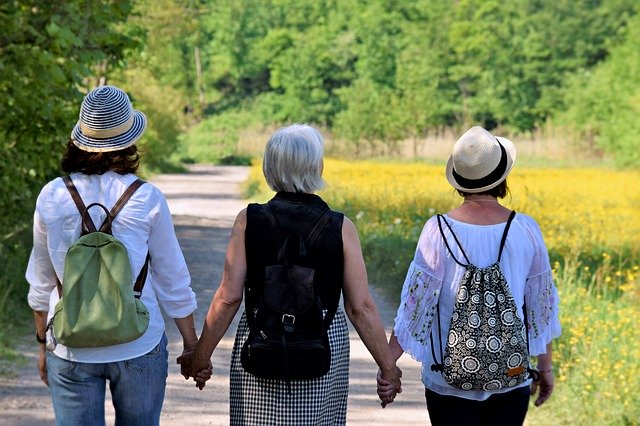 Take a walk. If you are in the position where you get to actually see your mom on Mother's Day, why not make it a healthy event? Most parks and walking trails are open, and the fresh air plus Vitamin D are just what the doctor ordered. Put your walking shoes on and take in the scenery.  Spend this special time together catching up, telling stories, and just enjoying each other's company. Remember, the biggest gift you can give your mom is you!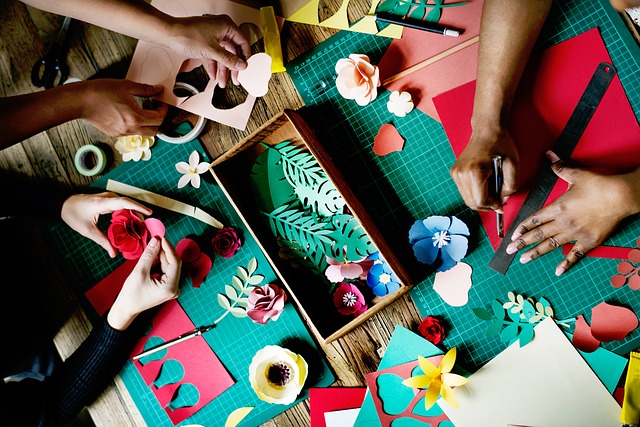 Channel your inner artist. Creating a personalized gift is a wonderful way to show how much you care. With thousands of ideas right at your fingertips, you're sure to find something that will get your creative juices flowing.  A quick Pinterest search and a few clicks of the mouse will yield directions for painted flower pots, homemade soy candles, and hand-woven wall hangings- just to name a few. The sky's the limit on this idea, and with so much time on our hands these days you might even be able to make several gifts!
There are tons of other things you can do to celebrate your mom, and we're confident you'll make her special day memorable. Regardless of how you spend it, the most important thing is that this year, more than ever, the most important woman in your life, knows just how amazing she is and how much she means to you!
Have special plans to celebrate Mom this year? We'd love to hear about what your plans are. Post your ideas below, or head over to our Facebook page and share it with us there.
Happy Mother's Day!