While we're all browsing the web for ideas for Mother's Day, this is also a time to consider mothers-to-be. For most women, whether you're expecting your first or your fourth child, anticipating the arrival of a baby is fraught with anxiety. For women without access to proper maternal care and a safe delivery, it's a nightmare.
Access to safe, affordable maternal care is a struggle for women globally. Did you know 303,000 women die every year as a result of complications during pregnancy and childbirth? That's one woman every two minutes. It is also still a struggle for expectant mothers in the United States, where the maternal mortality rate has risen. Although 99% of Maternal Deaths occur in the developing world, In America two women die every day from preventable pregnancy complications as a result of a lack of access. 
The sad reality is that 98% of these maternal deaths are preventable.
As part of the movement to create a global network of women supporting women, Mother's Day is the perfect opportunity to honor mothers and women around the world by supporting a cause that, at its core, is close to every person's heart.
Pass the #OrangeRose.
We a proud to partner with Every Mother Counts (EMC) an organization that is supporting the global community by providing mothers around the world with access to maternal care. Their life-saving grants for pregnant women have impacted over 600,000 lives.
The orange rose is the universal symbol of maternal health. This Mother's Day, Every Mother Counts is encouraging individuals to 'Pass the #Orange Rose' as part of a campaign that raises awareness for maternal health and the preventable causes of death associated with childbearing.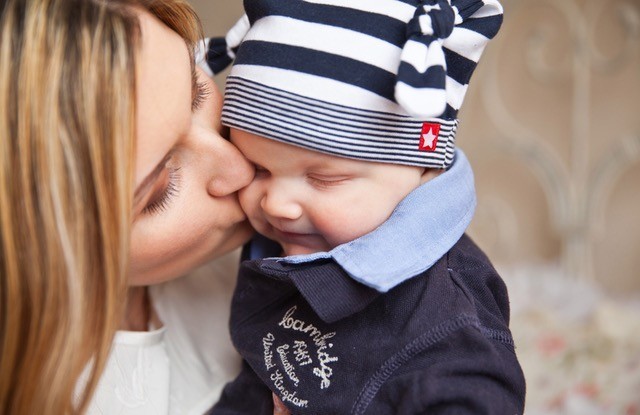 Top 5 Causes of Preventable Maternal Death:
1. Lack of access to properly trained staff and fully equipped clinics. This is not just a 'third world problem.' Access to maternal health care is disappearing in rural America, according to this recent article in Scientific American. Many women in  rural United States travel more than 90 minutes to deliver their baby. Most who make the trek end up delivering on the side of a road. When a rural hospital budget is cut, obstetrical wards are often the first to go. For example, in 1980, 45 of Alabama's rural hospitals had obstetrical services. Today, in 2017, only 16 of them offer obstetrical care.
2. Postpartum bleeding. Postpartum bleeding — the result of not all of the placenta being delivered, a tear in the uterus, or poor blood clotting — occurs in up to 18% of births and is the most common maternal morbidity in developed countries.
3. Hypertensive disorders of pregnancy. Hypertensive disorders, the most well-known being preeclampsia (very high blood pressure due as a result of the pregnancy), are commonly spotted and addressed during routine maternal care. However, if a mother is not receiving this vital care and delivers without the assistance of medical professionals, she would have no way to spot the signs. When left untreated, it results in death during pregnancy or within six weeks of delivery.
4. Postpartum infections. Postpartum infections are another difficult one to spot with all of the trauma that a woman's body goes through after delivery (akin to a major surgery). Also particularly difficult to catch if this was a mother's first childbirth and she has no baseline for what's considered feeling "normal" after delivery. The most common infection is puerperal sepsis. Individuals receiving maternal care would have this caught either in the hospital before discharge or by the their first routine checkup the week after delivery and are cured quickly and easily with antibiotics. Without that care, however, the outcome is quite the opposite.
5. Obstructed labor. Though the uterus appears to be contracting normally, during obstructed labor the baby cannot exit the pelvis. Without giving birth under the watchful eye of staff trained in the signs and protocol for obstructed labor or without the ability to transfer the mother to a  hospital where doctors can safely perform a caesarean section, this is another common complication that will result in a preventable maternal death.
Companies That Give Back: Maternal Health Mondays
Here at The Pajama Company, we can't imagine a life without our mothers. Let's work together and create a network of individuals and businesses who support the global community of women and ensure that more children can have a chance to make memories with their mom in 2017.
10% of every pajama sale on Maternal Health Monday will go directly to Every Mother Counts to
–Provide pre- and postnatal care and education for low-income, at-risk mothers in central Florida

–Provide electricity and training health workers to prevent deaths from postpartum hemorrhage in Tanzania

–Train midwives and provide emergency transfers from rural clinics to referral hospitals in Haiti

–Train activists and lawyers to document maternal health rights violations in India

–Provide transportation vouchers to pregnant women, enabling them to get to a clinic for the full course of prenatal care, safe delivery, and follow-up visit in Uganda
–Provide 1,000 women with the full range of pregnancy care in Bangladesh
–Recruit and train 6 professional Syrian midwives to provide emergency obstetric and trauma-based care inside Syria
–Train indigenous students from rural areas to become professional midwives in a university degree program in Guatemala
EMC works toward the goal of making pregnancy and childbirth safe for every mother, everywhere. You can support EMC by donating directly or by supporting one of their partners, including us at The Pajama Company, TOMS, and Clare V.