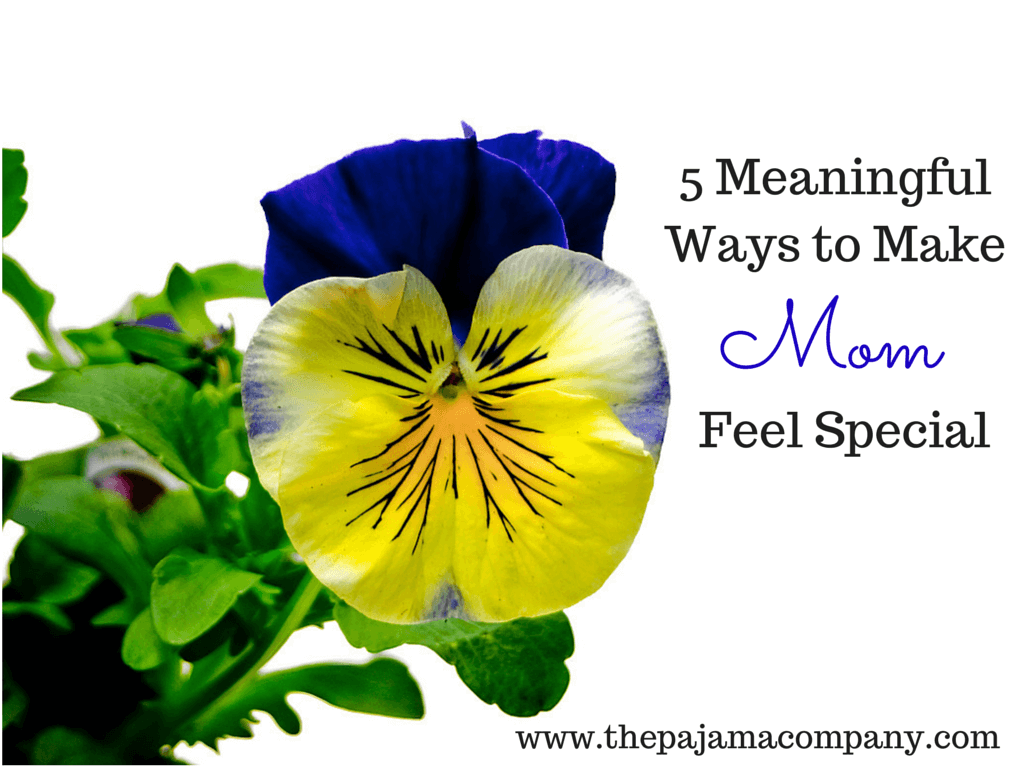 We love to shower Mom with gifts on Mother's Day – flowers, sweet treats, and a great pair of pajamas, of course! (Use code LOVEMOM for free UPS ground shipping on purchases over $25 now through Mother's Day.)
But we also like to surprise her with something a little more meaning ful and special. Here are a few heart felt ways you can express your love and appreciation to your Mom:
1. Write her a letter
Whether you can be with Mom in person on Mother's Day or not, writing her a letter is a really special way to honor her. Beyond telling her how much you care, let her know the specific things you admire about her. Remind her of the times when her encouragement and mothering made a difference in your life.
2. Give her a Pajama Day
One full day where Mom can lounge all in her favorite pjs and not worry about a thing! Here are some ideas to make her Pajama Day special.
3. Make a video for her
Create a special video that she can watch for years to come.  Film family members – your siblings, grandkids, etc ,sharing their favorite stories about Mom, what she's taught them,  and the they ways that her care has impacted their lives.  Guaranteed your Mom will love it!
4. Make her a Pajama Brunch!
We know your Mom has made you breakfast a million times over, so she'll love being served breakfast for a change! Here are easy steps to spoiling Mom to a tasty Mother's Day Brunch!
5. Simply talk to her
If it's been a while since you've had a deeper conversation with your Mom, Mother's Day is the perfect time to connect with her. Give it some thought ahead of time: what questions have you always wanted to ask her? What have you always wanted to tell your Mom? What are her memories of the ways her mother or grandmother touched her life? Make it your goal to find out some things about your Mom you never knew!
Photo Credit: pugetsoundphotowalks via Compfight cc