The busy holiday shopping season is upon us again and it all kicks off with Black Friday. This is the day that retailers everywhere give deep discounts on merchandise so you can save big bucks on everything from clothing to computers.
The atmosphere in stores can be frantic and this epic shopping day can be stressful if not approached just right. Don't fret – we're here with tips to get you through it so you can cross people off your holiday list while still getting great deals and not losing your sanity in the process.
Plan Ahead
Unless you have superpowers, it is impossible to visit every single store that has Black Friday promotions. Prioritizing and planning will not only help you get what you're after, but it will also make the day less hectic. Most retailers publish their sales well in advance so taking a couple of hours to make a list of where you are going to go and what you are going to buy will keep you on schedule. If you are signed up for your favorite stores email lists, you'll get all the deals directly delivered to your inbox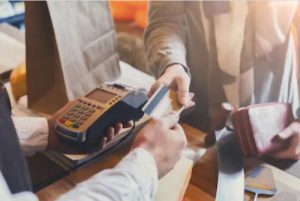 Know Your Budget
During the holiday season, people put themselves in debt that can take many months, and sometimes years, to repay. To avoid putting yourself into a financial bind, make a budget and stick to it. Know how much you can afford to spend and creating a budget based on it. Make sure to not only think about the gifts you are going to buy but also put a little extra into the fund for those impulse buys that are sure to sneak up on you.
Make Time to Reboot
Being in 'go' mode can be stressful on both mind and body. Make sure to take time to regroup and make sure you are sticking to your plan of action for the day. Stop for lunch, fuel your body, and take a deep breath. You won't miss anything that important by taking an hour to decompress. You'll find that the second half of your day to be much more carefree if you settle down for a rest.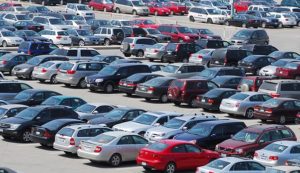 Keep Your Cool
Finding parking, crowded stores, and long checkout lines can be enough to send your stress meter into the red zone. We don't want to sound like your mother, but you knew what you were getting into when you went out shopping on Black Friday so the best course of action is to just go with the flow.  Put a smile on your face and take in the spirit that is the holidays.
Wind Down After the Day
Once the day is over and you've secured all those great Black Friday deals, you need to wind down from all the excitement. A great idea is to pull out the Crockpot and get your evening meal ready before you leave for the day. When you get home you don't have to worry about feeding yourself or the troops. Dinner has cooked itself while you shopped away! Hide the presents, put on your favorite jammies, have a glass of wine or cup of tea, and enjoy a hot meal. You'll have a great night's sleep if you give yourself a little 'you time' at the end of the day.
Now that you have the inside scoop on how to approach Black Friday like a pro, we're confident you'll come out feeling fantastic about your haul. And don't forget – Cyber Monday is just a few days later. Luckily you can do that in your comfy clothes right in your own home.
Do you have other Black Friday tips for the Pajama Company community? We'd love to hear them. Tell us in the comments or head over to our Facebook page and share them there!