Earth Day is coming up this Sunday, April 22nd. Celebrate Mother Earth by planning a summer garden with your family. Buying fully grown plants is expensive and unnecessary. Seeds are more affordable and sprouting them indoors gives them a better chance of surviving outdoors.
Sprouting the seeds indoors protects the seeds from being eaten by birds and keeps the sweet sprouts from being devoured by insects. Plan your summer garden this spring with these simple upcycled indoor seed starter projects. These fun ideas turn everyday trash into helpful gardening tools. No green thumb required!
Simple Upcycled Seed Starters for Earth Day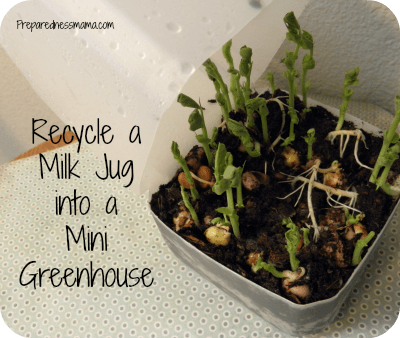 1. Milk Jug Greenhouses. Got plastic? Upcycle your plastic milk jugs by cutting off the tops and using the base as a container to grow plants. If you're feeling more ambitious, you can reuse the entire jug by turning it into a self-contained miniature greenhouse. In this cool tutorial from Preparedness Mama, you learn how to create a sprouting container that keeps the soil moist so you can grow your delicate seedlings in direct sunlight. Depending on the type of seed you're growing, your plants will sprout in three days and will be ready for your garden in just two weeks. Learn how on preparednessmama.com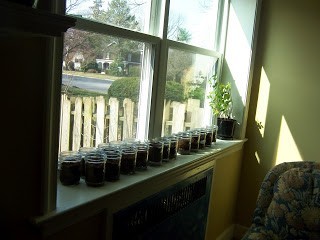 2. Mason Jar Seed Starters. It's not a 'DIY' list unless there's a project involving mason jars, amiright? The great thing about this seed starter project from Miser Mom is that depending on how many jars you save, you can create so many seedlings at once! If you wrap a ribbon around the top of the jars, these also make great gifts. A mason jar sprout is a thoughtful way to encourage your neighbors to start their own summer gardens. Learn how on miser-mom.blogspot.com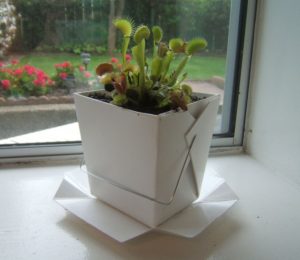 3. Takeout Container Seed Pods. Turn cardboard Chinese takeout containers into beautiful and unique 'seed pods' courtesy of this tutorial from instructables. Most of these containers are water-resistant to keep saucy food from leaking. This means that they won't leave water stains on your window sills as you move them around the house, chasing sunlight. When it's time to transplant, the sides easily fold down, making it nearly impossible to damage the roots unlike traditional flower pots that require a bit of shaking. Learn how on instructables.com
4. Egg Carton Seed Starters. This is probably the most popular method of starting seeds at home. You can purchase planters specifically designed for starting seeds at your local home improvement store. You can grow seeds in these planters just as you would a traditional pot, but you can plant the entire container when it comes time to transplant. The containers are designed to biodegrade. Traditional egg cartons are also biodegradable. You can start the seeds in each slot, then cut apart the container and bury it whole when you're ready to transfer the contents to your garden. Learn how on motherearthnews.com
5. Juice Carton Seed Starters. Cardboard juice cartons (or milk cartons) are perfect for starting a garden on your windowsill. They're deep enough that you can grow the seedlings to a hearty size before transplanting and wide enough that you can fit multiple plants in each container. This image was found on Pinterest.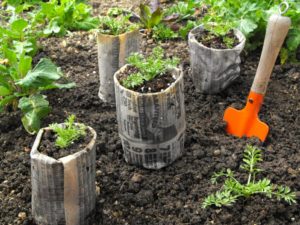 6. Newspaper Seed Starter. Doesn't get any easier than this! If you have an old newspaper on hand, you can learn to fold the paper into a container, origami style. As with egg cartons, the newspaper container and your sprouted plants can be placed directly into the ground, avoiding 'transplant shock.' Learn how to turn an old newspaper into a beautiful planter on HGTV.com
7. Loofah Sponge Seed Starter. We saved the best for last! This is a decidedly unique way to recycle an old loofah sponge. Traditional loofah sponges are made of natural materials that will break down and feed your plant after you transplant the sprout. The container is ideal for encouraging root growth. You might argue that loofahs actually make better seed starters than exfoliants! Learn how to upcycle your loofa on thymesquaregarden.blogspot.com
For more ideas for springtime family fun, visit The Pajama Company at our blog, thepajamacompany.com/blog.