The observance of St. Patrick's Day in Ireland goes all the way back to the 17th century. It commemorates the death of St. Patrick in the fifth century, who is credited with having brought Christianity to Ireland. As such he became a figure of incredible devotion, was named the nation's patron saint, and in 1631 the Vatican named March 17th an official religious holiday.
In the U.S., St. Patrick's Day has become one of the most celebrated events of the year. It's a time where EVERYONE has a little Irish in them. From city-wide parades to the partaking of green beer and Irish libations, millions of people participate in the festivities. It truly is a special holiday.
Do you have plans this year? Whether you're heading out to a local affair or staying in with family and close friends, we have seven fun ideas that you and your gang of leprechauns can take part in to make the day shine.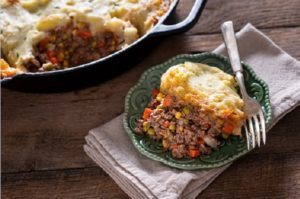 Make a traditional Irish dinner. Most people don't realize that corned beef and cabbage are not what you would find on the menu in Ireland for a St. Patrick's Day celebration. The custom of serving this brined brisket with boiled cabbage and potatoes started here in America. If you want to have a meal like they do in Ireland, the traditional fare would include roast leg of lamb with rosemary, Shepherd's Pie, or the very popular Beef and Guinness pie.
Play dress up. Novelty, department, and online stores are full of St Patrick's Day gear right now. You can find leprechaun hats, sparkly ties, beads, pajama bottoms, and even lucky gold coins. If you're celebrating with others, consider having a costume contest where your friends and family can let their inner Irish shine.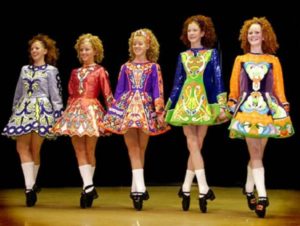 Teach yourself to Stepdance. In Ireland, dancing is an important part of their culture. The Irish Stepdance has been evolving for centuries but came to the forefront in 1994's 'Riverdance.' There are many videos available on YouTube, so why do not get the gang together and try it out for yourself? You'll even get a little exercise which is a bonus.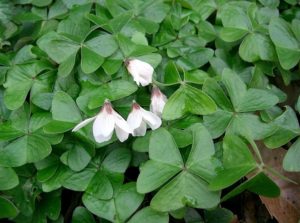 Plant shamrocks. These adorable green little plants make wonderful foliage for your outdoor summer garden. If you're lucky enough to be in an area where you can put them outside now, go ahead and do so. You'll watch them grow all season long and have a little luck growing outside your door. If it's not quite time to plant outdoors in your zone, start them inside. You can nurture and grow them until it gets warm enough, and then find the perfect place to put them later.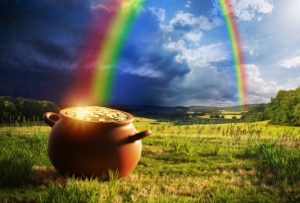 Have a treasure hunt. People are always looking for that pot of gold at the end of the rainbow. Now's their chance to find it. Have a scavenger hunt that sends the players to a variety of locations to get clues which will eventually lead to the "treasure."
Have an Irish craft day. The wee ones will have hours of fun creating things like Shamrock Slime, Rainbow Pasta Necklaces, or their own St Patrick's Day Play Dough. There are tons of ideas available online just a Google search away.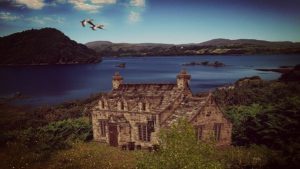 Watch movies that take place in Ireland. If you can't travel, why not do the second best thing? Ireland has some of the most beautiful scenery in the world. Stream a couple of movies that are set in Ireland and watch them from your big screen. It's not the same as traveling, but during these times, we take what we can get.
How are you celebrating St. Patty's this year? Share with us here or over on our Facebook page.
Sláinte!