Many people are doing Thanksgiving weekend a little differently this year. Lots of folks won't be traveling or hosting large get-togethers. Black Friday will be a more virtual event than anything else, and you'll find yourself spending a lot of time at home with your immediate family.
So how can you spend your time after the feast is over? Enjoy a day of making homemade stocking stuffers! It's a great way to spend fun family time, and you'll have some wonderful gifts for the holiday season. These homemade presents will be perfect for friends, family, neighbors, teachers, and even your mail carrier or hairdresser. Pretty much anyone you'd like to share a little cheer with!
There are tons of great ideas out there, and many of them you can do with things you already have in your home. Here are some of our favorites. We hope you'll find this fun to make and spread joy to others.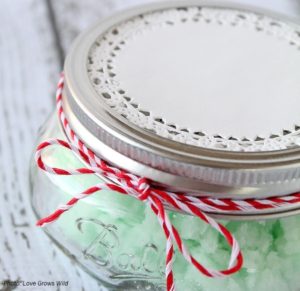 Mint Sugar Scrub – Every gal loves beauty products and you only need a few ingredients to make this absolutely fabulous sugar scrub. All you need is ½ cup oil of your choice (we like coconut), 1/12-2 cups of sugar, 1 Tablespoon of peppermint extract, and a drop of green food color. Warm the oil in the microwave for about 20 seconds and add 1 ½ cups of sugar, the extract, and color. Mix everything until well combined (add some more sugar if it's too moist). Pur in small mason jars and decorate with a festive ribbon or cloth under the canning lid. You can also use different essential oils or extracts (with different food colorings) to make a variety of scents.
Salt Dough Ornaments – There is nothing more special on a tree than a one of a kind handmade ornament. Simply mix up 4 cups all-purpose flour, 1 cup salt, and 1 1/2 cups of warm water in a mixing bowl. Knead the dough until it is smooth. Roll it out and cut shapes with holiday cookie cutters or better yet, go freestyle. Be sure to make a hole for hanging (a straw works great) Bake for about an hour at 300°F until dry. Let them cool and then decorate!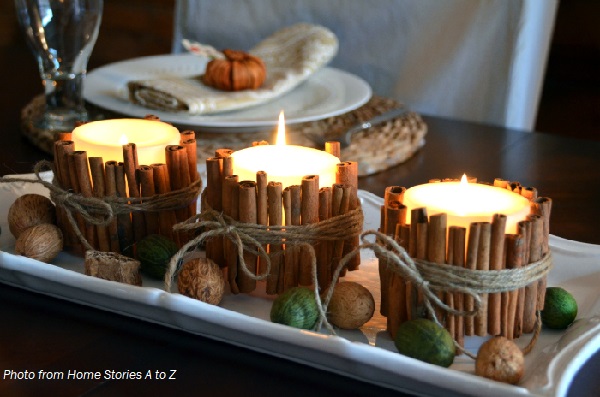 Cinnamon Stick Candle Holder – Fill the air with the sweet smell of cinnamon for the holidays. It doesn't get easier than this. Place cinnamon sticks around a candle, and hold them in place with a rubber band. Then cover the band with twine or ribbon for a beautiful, deliciously smelling gift.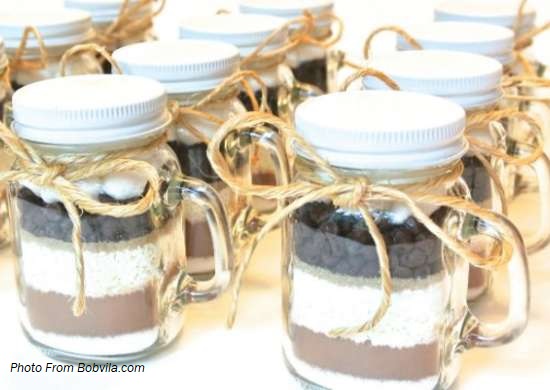 Hot Cocoa Mix – Another stocking stuffer in a mason jar brings a sweet warm treat to all! Layer cocoa, sugar, powdered milk, and marshmallows in a jar. Decorate and share the sweet love. We found a great recipe at The Food Network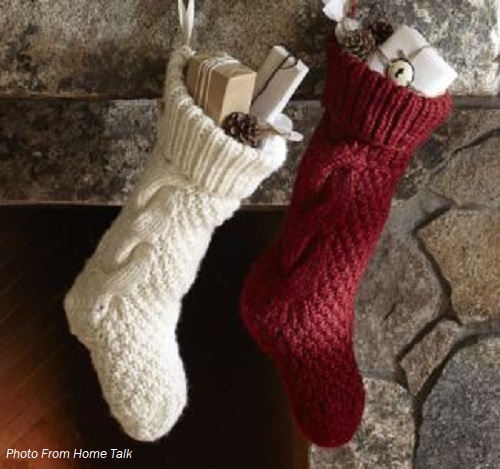 Sweater Stockings – Want to step it up a notch? Create the actual stocking and stuff it with your handmade gifts using old sweaters. This is quite easy and they are absolutely adorable. Trace a stocking on an old sweater, cut it out, and then sew it inside out with the foldover sewn the opposite way.  Use fabric scraps, ribbon, or wood or metal house numbers to personalize.
We hope you'll have tons of fun making these gifts! From the team at the Pajama Company, Happy Thanksgiving!