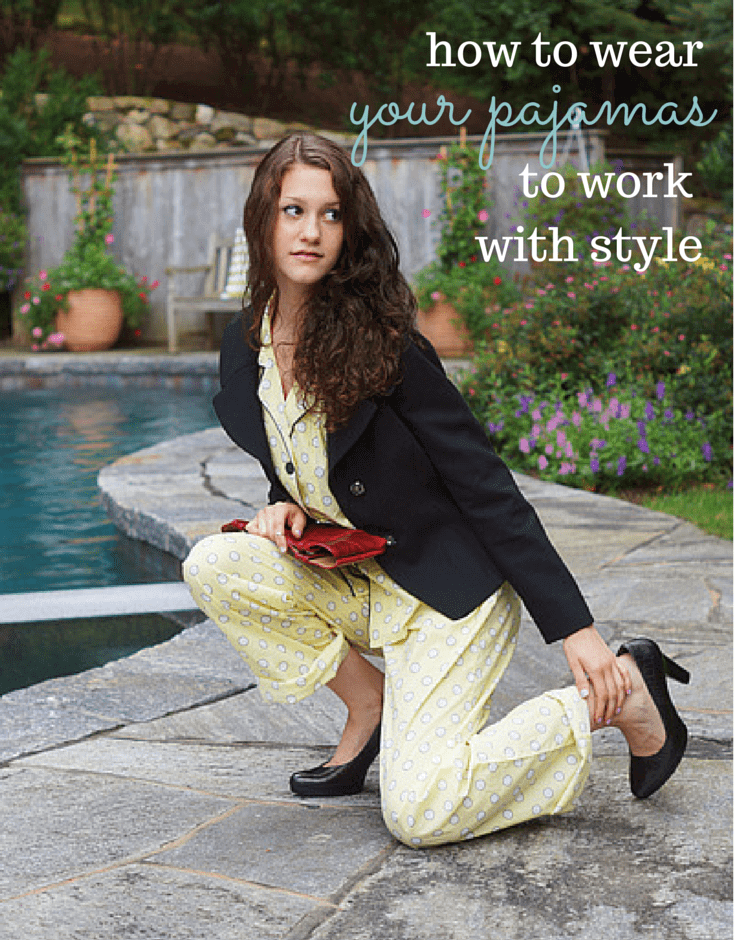 Tomorrow is National Wear Your Pajamas to Work Day! Quite possibly our favorite unofficial holiday of the year. After all we think you can do your best work in pajamas.
We also think that wearing your pajamas in public can be chic! Here are a few quick tips to pull of wearing your PJs to work with style:
1. Pick the best pajamas for the job! (no pun intended)
Some PJ fabrics are really light for comfort, which is perfect for home but no so much for the office. Make sure the pajamas you wear aren't see-thru or worn out.
And here's another tip: if you know your jammies wrinkle easy, you might want to iron them with a little spray starch just so they stay looking fresh for the whole day.
2. Trade in slippers for a cute pair of shoes.
We love the look of pairing a fancier heel with a pajama set. Or consider wearing a fun striped sock with a pair of converse and your favorite PJ pants. A great pair of shoes can give your pajamas just the right touch for the office!
3. Layer.
Uplevel the look of your pajamas with something from your regular wardrobe for a stylish look. Consider wearing a pretty lace tank top or colorful tee shirt under your pajama top with a pair of skinny jeans. Or, add a blazer or the right cardigan to a PJ set. Not only will you look put together, but you'll stay warm and cozy.
4. Accessorize!
Add sparkle and style with your favorite earrings, necklace, watch, etc. Throw on a bold scarf or a belt if it works with the outfit. Choose a coordinating bag and you're ready for your day of style and comfort!
Now over to you – how to do you wear your PJs with style?