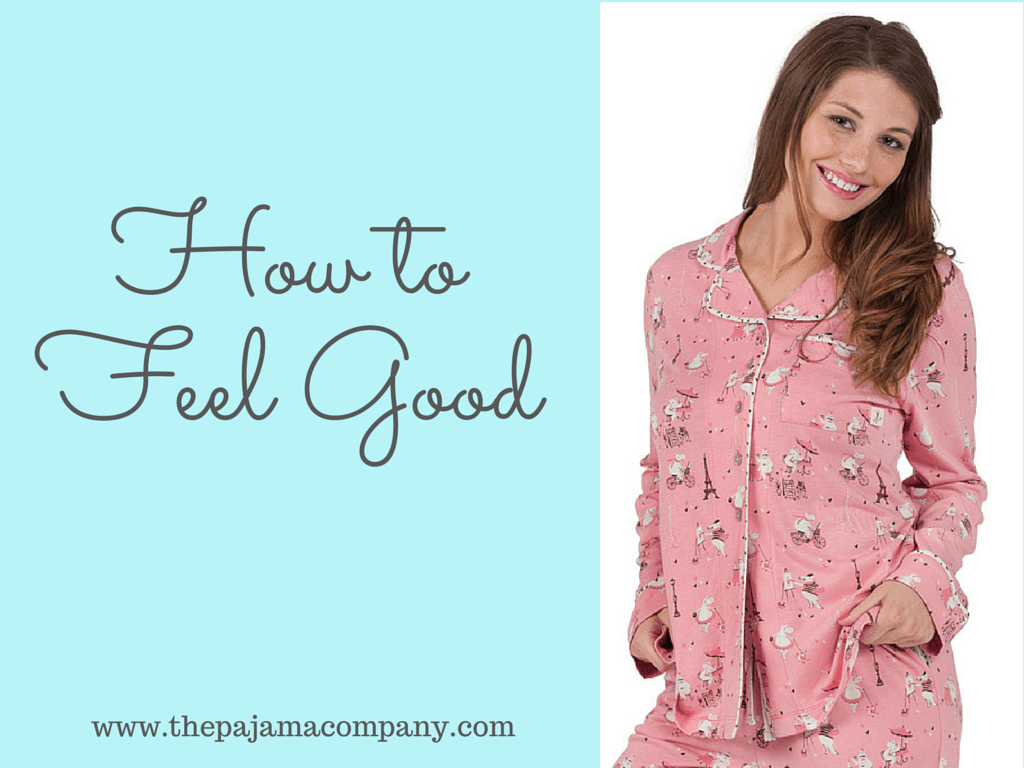 You deserve to feel good.  It's a simple idea really, but one that can get overlooked in the midst of everyday life.
The Pajama Company was founded because we love to make people happy and help them feel good. Of course, we think one of the best feel-good pleasures in life is relaxing in your favorite jammies.
But, there are lots of other ways to add more "feel-good" to your life.  So today we're sharing some of our favorites…
1. Have designated "Me" time.  Put some time aside just for you where you can do just what you want to do.  Maybe it's time to relax, go out and meet up with friends, or get a massage.  The idea is that it's all about you.
2. Take walks.  Whether you work in an office or from home, movement during the day can really help you to feel refreshed.
3. Treat yourself to something beautiful.  A bunch of fresh flowers.  A beautiful new bracelet.  A gorgeous journal.  Surrounding yourself with beautiful and meaningful things will go a long way in boosting your good mood!
4. Engage in regular random acts of kindness. Here are 10 easy ways we've shared to spread kindness.
5. Take a nap.  Feeling sluggish or groggy?  Even just a 15 minute power nap can work wonders!
6. Wear something you love.  Nothing helps you to feel good than wearing something you love and that you know you look good in. Make a point to dress in your favorites each day!
Now over to you…what do you add to your everyday life to feel good?