It's already June and that means Father's Day is just a few short weeks away. Dad works hard for the family and deserves this special day dedicated to him! This year, plan a fun pajama-wearing day at home doing activities that you plan and execute so he can just sit back and enjoy the family time together.  Here are 10 great ideas to get your wheels spinning towards pulling off the most perfect Father's Day ever.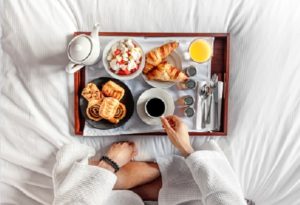 Breakfast in bed. It's the most important meal of the day so do it up right with a homemade breakfast served up to dad in bed. You'll want to make sure you make plenty of food because he's going to need a lot of nutrition for the rest of the day's festivities.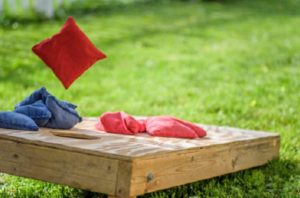 Have a Cornhole tournament.  Also known as Bags, Bean Bag Toss, and Tailgate Toss depending on what part of the country you are from, this fun game is perfect for Dad's special day. You have 2 teams and 2 boards with holes in the middle where you want to toss the bean-filled bags through. The first team to 21 wins!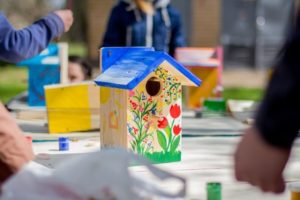 Watch a ballgame. Get some peanuts and Crackerjacks and plop yourselves in front of the TV for America's favorite pastime. You'll have the best seat for the game while you cheer on your favorite team dressed in your PJ's!
Take a walk without Dad. Father's Day is for spending with the kids and that's why it lasts a whole day! But if only for an hour or two, Dad would probably really appreciate just a little peace, quiet, and alone time. He could read, nap, catch up on his favorite show, or just pad around the house in his pajamas!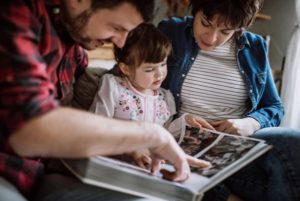 Scrapbooking. Dad probably has all his favorite pictures stored on Facebook or Instagram but there's just nothing better than printing all those pictures up and putting them together in a real-life photo book. Have them all ready to go so he can reminisce, laugh, and enjoy his fondest of memories.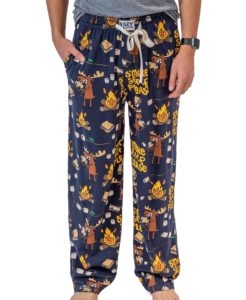 Have a Daddy spa day. Ladies love to get pampered but did you ever think Dad might like it too? Give Dad an at-home spa day complete with a home facial, manicure, and pedicure.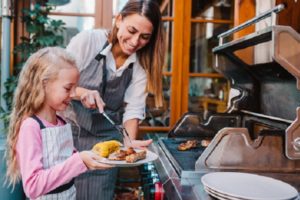 Barbecue his favorite dinner. We know that it might be tough to keep Dad away from the grill but tell him that this is the one day of the year he doesn't have to do anything. Give him a cold beverage, a relaxing chaise lounge, and let him watch while the family cooks all his favorites just for him!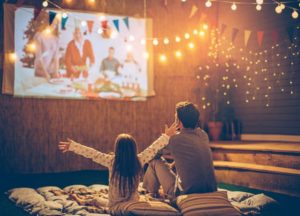 Have a backyard movie night. Set up a screen or TV in the back yard, fill the area with pillows and blankets, and roll Dad's favorite movie under the stars. Don't forget the popcorn!
However you decide to spoil Dad this year we know it's going to be a hit! Head over to our Facebook page or leave your comments here and tell us about your big plans.
Happy Father's Day to all you Dad's out there!