Let's face it; if you are like a lot of other Americans, between the long winter and staying at home more often due to the pandemic, you may have packed on a few extra pounds over the last year. With things beginning to return to normal, it's time to start moving again.
Memorial Day Weekend upon us and the weather is getting warmer.  Why not use that opportunity to get outside and get active? You'll enjoy the fresh air, nice weather, and maybe take off a little of that extra weight. With so many things opening back up, here are some ideas that will be fun, active, and easy to participate in.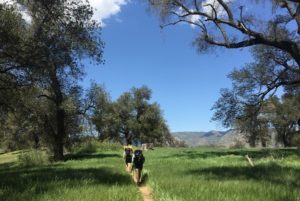 Take a hike. You can do this activity just about anywhere. Whether it's at a local or state park, a designated walking trail, or through the woods, you'll see all the beauty nature has to offer while getting yourself some exercise. Don't forget to bring a snack and plenty of water to stay hydrated.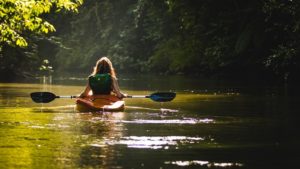 Go canoeing or kayaking. Believe it or not, rowing burns a lot of calories. It also strengthens your arms and upper body. Many places rent canoes and kayaks, and the serenity of being on the water is second to none. Watch the wildlife and take in the majesty around you. Remember to bring sunscreen.
Take a bike ride. Cut loose on the open road while getting some great exercise. A 20 mile bike ride burs an average of 953-1429 calories. With the wind in your hair and the sun on your face it's a great activity that you can just get up and do!
Get your garden growing. An activity like gardening, actually keeps you moving constantly. You'll be up and down, moving from place to place, and those bags of soil can do wonders for upper body strength. At the same time, you'll be getting one of those tasks done on your spring to-do list and beautifying your outdoor areas.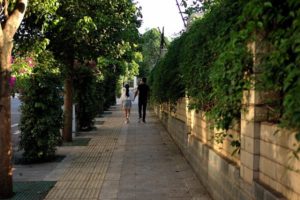 Walk your neighborhood. Whether you live in the city, the suburbs, or out in the country, how often do you really walk around your neighborhood and just look at everything? You may have interesting architecture, beautiful landscaping, or other interesting traits in the place that you live that you've never noticed before. You might even meet some of the neighbors and make new friends.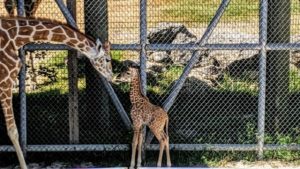 Go to the zoo. With things getting back to normal, most zoos are back open. You probably don't realize it while you're there, but going from exhibit to exhibit can actually put quite a few miles on your legs. Plus all the animals that have probably missed their daily visitors will be happy to see you.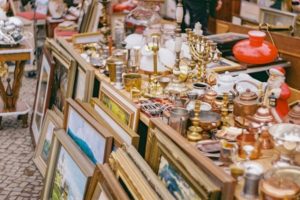 Visit a flea market. Many flea markets can be quite expansive in size. Walking from vendor to vendor not only gives us some of that much-needed exercise, but you might also find a couple items that you like. And who doesn't love shopping?
Memorial Day run. Many communities hold Memorial Day runs to raise money for veterans and veteran affairs. Look in your local community and see if you can find one. After all, this holiday is dedicated to veterans.
Go camping. Camping is a great way to spend the weekend doing active things. From pitching the tent to fishing, to exploring your surroundings, there's so much to do on a camping trip. Our favorite part is the evening campfires (and yes, you can bring wine camping)!
However you decide to spend your Memorial Day weekend, make sure you take a moment to remember the brave men and women who sacrificed so much for our country. It truly is one of the most special holidays we observe.