By Amanda Palmer, The Pajama Company Editor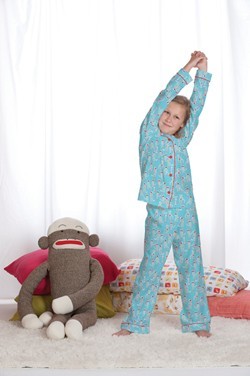 I am sure the title of my post has everyone scratching their head. What do sock monkeys have to do with the Academy Awards you ask?
This weekend is the first weekend of March, and Saturday the 1st begins the Sock Monkey Madness Festival In Rockford Illinois.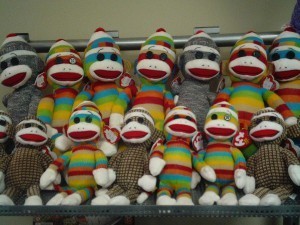 The history of these cute little monkeys is not really known, it is said that they were made in the depression because toys were too expensive. Grandma would take and old pair of socks like these and make a stuffed monkey with them. The monkeys were stuffed with old nylons, newspaper and other items.
So, in honor of Sock Monkey Madness we have special pajamas to help you celebrate these cute little guys. For the kids we have Munki Munki Kids Sock Monkey Pajamas, dress your little monkey in the coziest monkey in town.
And for the ladies we have Munki Munki Flannel Pajamas or Nightshirt whatever makes you feel comfortable.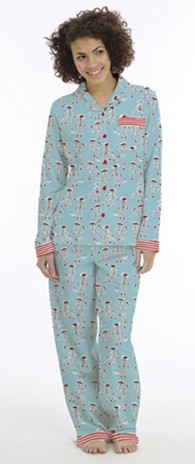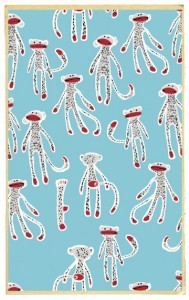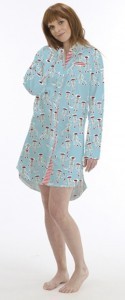 Now for the Academy Awards portion of this post. Every year I watch the Academy Awards snuggled up on the couch with a cup of hot cocoa, some popcorn and in my coziest pajamas.
I am sure my favorite part of the Academy Awards is everyone else's as well. Nothing better than seeing movie stars dressed up in gorgeous clothes making their way down the red carpet so glamorous. It is fun watching everyone's taste in formal wear, somethings that make it to the red carpet are outrageous. But that is what makes the Academy Awards so much fun.
So, I thought I would share a yummy recipe for the big night:
Smores "Black Tie" Popcorn
10 cups of popped popcorn
4 tablespoosn of butter
2 cups of graham cereal
1- 10 ounce bag of mini marshmallows (divided)
3/4 cup of mini chocolate chips
salt to taste
melt butter in a sauce pan on medium heat. Add half the mini marshmallows and stir until melted. Add melted mini marshmallows to popcorn and graham cereal. Toss until evenly combined then all chocolate chips and the rest of the mini marshmallows. Salt to taste. Please let cool before eating.
I love this recipe it is easy to make and it satisfies the sweet and salty cravings in everyone.
I hope you enjoy this recipe, and the Oscars!