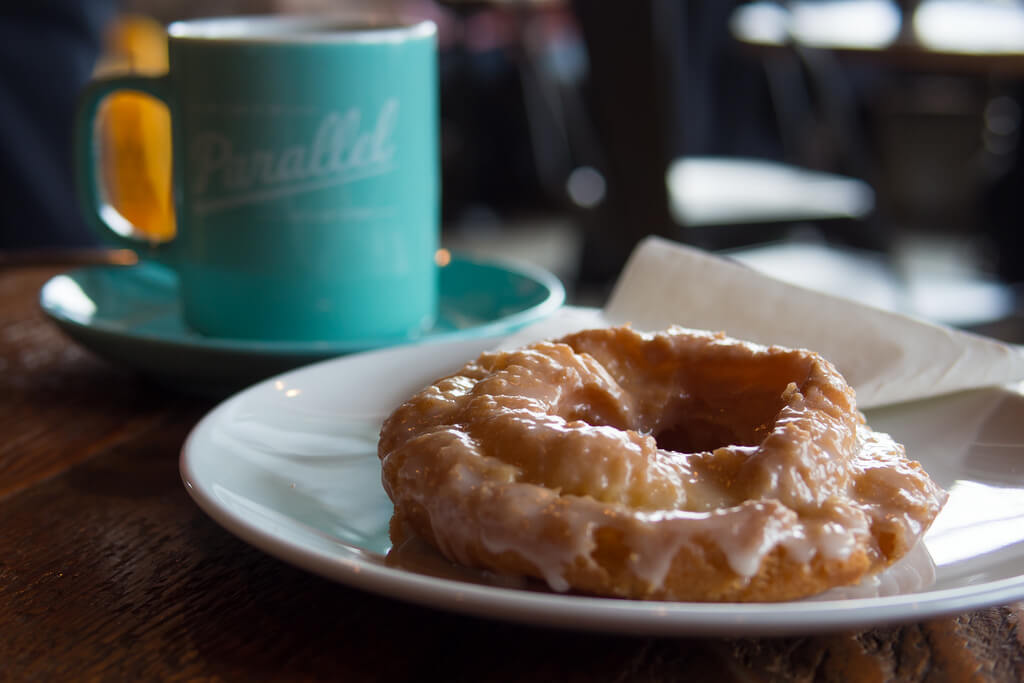 Donuts definitely fall in the category of yummy pajama foods!  There are so may varieties and who can resist a glazed or jelly filled delight with a delicious cup of coffee?  There's no denying that they're typically high in sugar, fat, and calories, but this doesn't mean you can't indulge every now and again, right?!
Go Local
Independent donut shops have popped up quite a bit in the last few years, and chances are you have a local donut place near you, so scout them out.  And, if you're travelling, check out Travel + Leisure's list of America's Best Donuts for donut shops to visit in several cities!
Make Your Own
There are tons of creative and delicious donut recipes out there as well, so why not try your hand at a homemade batch!  Here are some great recipes…
Classic Glazed Donuts from Epicurious
Cookies 'N Cream Donuts from Shugary Sweets
Vanilla Creme-Filled Donuts from Brown Eyed Baker
Lemon Glazed Blueberry Donuts from A Kitchen Addiction
Triple Chocolate Donuts from Style Me Pretty
Take the Krispy Kreme Challenge
If you've never heard of it, the Krispy Kreme Challenge is an annual charity race that takes place in Raleigh, NC, that started as a dare between a few NC State students.  It soon got national coverage with people coming in from all over the country.  As they say, the challenge "epitomizes the test of physical fitness and gastrointestinal fortitude".  Its a 5 mile run, but halfway through participants are challenged to eat a dozen Krispy Kreme donuts, and then run the rest of the race.  Now that's a challenge!
Photo Credit: kennymatic via Compfight cc