Ahhh… the holidays. If you're anything like us, you love this time of year. The festivities, celebrating with family and friends, and the all-out joyous feeling of the season truly does make it the most wonderful time of the year.
The only real downside of the holiday season is the inevitable rise in our stress levels. So many places to be, so many things to do, and it always seems like there isn't enough time in the day to get everything done.
Don't fret. You've got this. With these simple tips, you'll skate through the holiday season with a minimal amount of stress.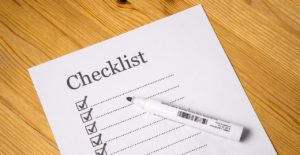 Plan ahead. It may sound easier said than done, but if you make a list and check it twice, you'll find that keeping organized can take a ton of stress away. You'll have a better idea of what you need to do and when you need to do it. It also feels pretty great every time you can cross something off!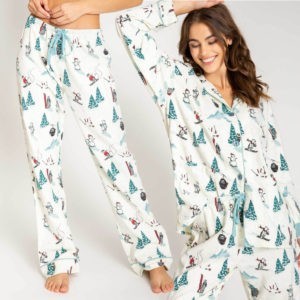 Remember to take time for yourself. Putting on your favorite pajamas, wrapping up in a cozy blanket, and enjoying a hot cup of tea can do wonders for helping you to relax.  Better yet, take an afternoon to treat yourself to a massage, a manicure, or a pedicure.
Carry out a random act of kindness. It doesn't have to be something huge. Keep an eye out for someone who may not be as fortunate as you, or is having a hard time, and do something nice for them. Have a neighbor that's going through a difficult period in their lives? Bring them over some homemade cookies. Know someone who could use some help making the holidays special for their family? Purchase a couple of gifts for them (they don't have to be expensive) that they can put under the tree. Helping others gives a whole new perspective on the true meaning of the season.
Volunteer your time. Yes, we did say that it seems like there aren't enough hours in the day, but if you can make yourself available for even a couple of hours to visit a nursing home, children's hospital, or another facility that could use some extra holiday cheer – do it. The joy you bring others can be the biggest stress reliever of all. You'll bring smiles to those who can't celebrate the holidays as they should be.
Exercise. It is a proven fact that exercise reduces stress. Physical activity stimulates your brain's 'happy' neurotransmitters AKA endorphins. The positive flow of these mood elevators keep you on an even keel and naturally relieve stress. You also get the added bonus of working off those holiday treats you may have overindulged on.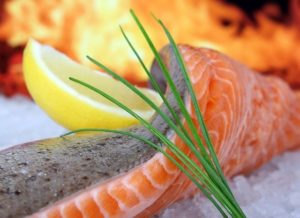 Eat Good Food. It's no secret that the holidays provide an overabundance of food that's probably not so good for you. It's literally everywhere and a poor diet can bring your blood pressure up which in turn can increase your body's stress levels. It's not that you can't partake in the flavors of the season, just make sure that you stick to some kind of a healthy routine and include foods like citrus fruits, leafy green vegetables, yogurt, and omega-rich seafood which are all known stress reducers.
Wine. Need we say more?
And that's it. Follow these tips and you'll ease through the holiday's feeling great and with less stress. You'll be able to enjoy and take in all that this beautiful season of love and giving has to offer.
Happy Holidays from all of us at The Pajama Company!