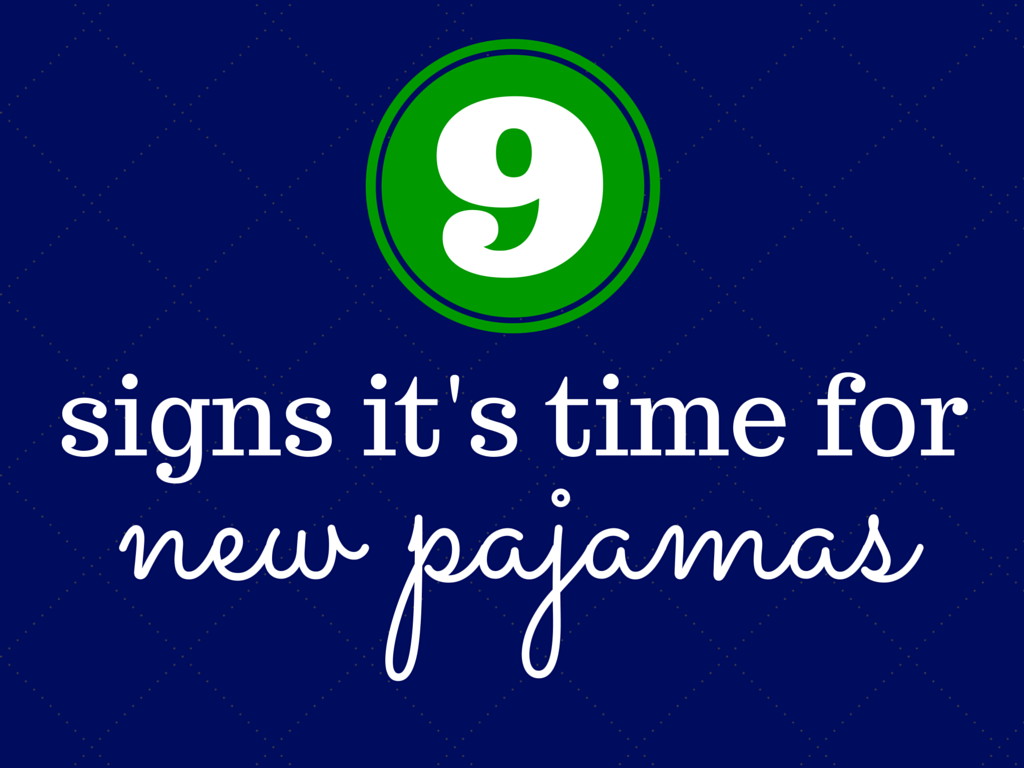 1. Your spouse mistook them for a rag and accidentally washed his car with them.
2. Each time you put them on, your dog howls for no apparent reason.
3. In a pinch, they could easily stand in for a bag lady Halloween costume.
4. Curiously, your room mate always seems to be asking you "when's the flood?" when you're wearing them.
5.  They were a gift from your ex and let's just say, it was a baaaaad break up.
6. You've stopped washing them for fear that they'll disappear in the washing machine.
7. You'd absolutely DIE if someone actually saw you in them, and that includes the UPS man!
8. They are considered holey…and it's got nothing to do with religion.
9. And, the most important one…you just plain old want to treat yourself to a new pair of pajamas!
Do any of these describe you?
If so, you're in luck: we just received a whole bunch of fun new pajama styles including flannel for fall!  And, our entire sale collection is an additional 25% off now thru Sunday, Sept. 13th.  Use COZYSEPTEMBER at checkout.