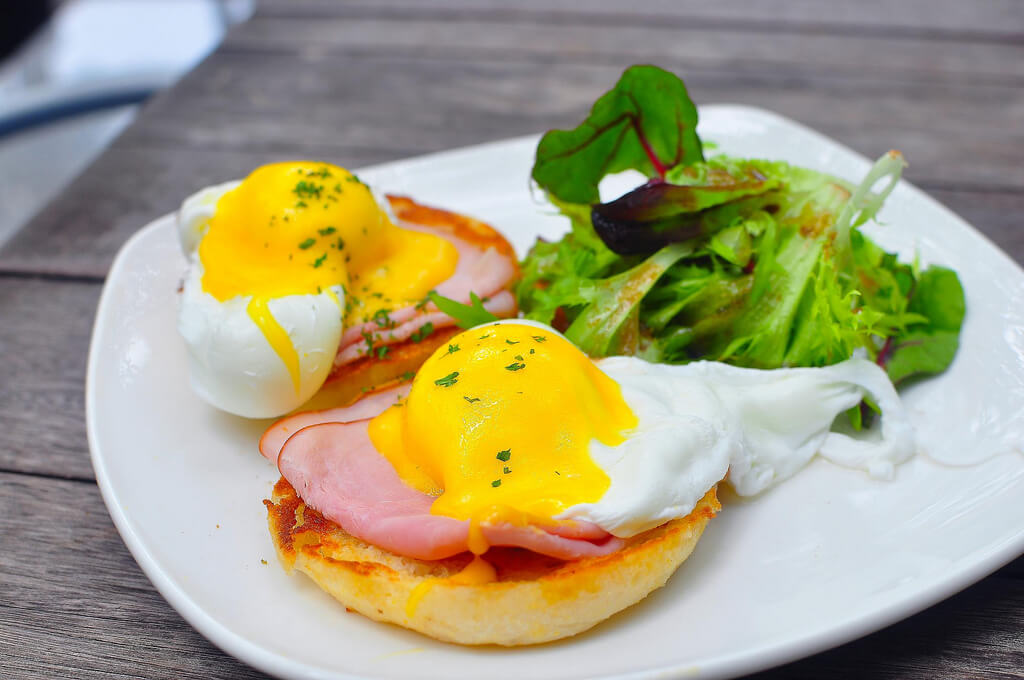 by Becky Boyd, The Pajama Company Editor
Last week we talked about treating Mom to a Pajama Day.  But you can make her Pajama Day even more special by making brunch part of it. We know your Mom has made you breakfast a million times over, so she'll love being served breakfast for a change! So tell her to relax in her pjs and prepare to be spoiled.
Here are 3 easy steps to making a delicious brunch for your Mom:
1. Pick a Main Dish
Waffles and pancakes and eggs, oh my! Deciding what to make can be overwhelming – there are so may tasty possibilities.  We've rounded up some of the best recipes here below to make it easy on you!
Pancakes – These are my absolute favorite pancakes. The buttermilk makes them light and fluffy. Or try out these Strawberry Vanilla ones here.
Waffles – Check out this list of 25 waffle recipes and take your pick.
French Toast – Mmmmmm…Banana-Chocolate French Toast for the sweet tooth or a savory Baked Stuffed French Toast.  Need we say more?
Eggs Benedict – Impress Mom with this classic egg dish.  Its made of poached eggs, bacon or ham, and Hollandaise sauce.  Yummy! Here are step-by-step directions.
Egg Casseroles – Not a big cook or pressed for time? An egg casserole is the way to go.  Try Pioneer Woman's Sleepin' in Omelette. It's one of the best and the great thing is that you can make it ahead.  I warn you, this recipe is delicious and totally worth it in my opinion, but not without guilt!  If you're counting calories, here's a lighter casserole recipe here.
Bacon – Brunch would not be the same without bacon, so even though its not a main dish, I think it deserves its own mention.  Follow Ina Garten's Roast Bacon recipe for making it in the oven and you can't go wrong.
2. Select your Beverages
Food is the first part, but what to serve Mom to drink is equally as important!
If you want to serve cocktails, Mimosas or Bloody Mary's are always good options.
Fresh squeezed orange or grapefruit juice adds a nice touch.  And of course, don't forget the coffee – a brunch staple.  Check out our tips on how to brew the perfect cup.
3. Decorate Your Table!
Make your table look special with a fresh bunch of tulips or some potted flowers.  Here are directions to create a Mother's Day Balloon Bouquet as well.  You might even use a few photos of you and Mom and arrange them creatively around the table.  She'll love it!
Take out the fancy wine or champagne glasses.  Even just to serve juice, they add some elegance than Mom will appreciate.
And, don't forget pretty napkins!
Cheers!