"Can I have a sleepover?" The question will arrive sooner than you think. You'll hesitate, accept, and wake up in the middle of the night in a cold sweat wondering what you agreed to. Nighttime routines with your own children are exhausting enough, much less with several more! There's no need to panic. We've compiled the best ideas for making through the night.
How to Host a Sleepover
1. Don't bite off more than you, or your child, can chew.
While your child may think she's ready to have five of her friends over to the house for a sleepover, it's ultimately up to you to decide. Questions to ask yourself:
— Is she ready to entertain a group of her peers?

— Does she do well on 1-on-1 playdates?

— Will she depend on you to come to the rescue if partygoers aren't having a great time? 

— Do her friends at school already have preteen drama? Would that drama spill over into the evening?
Start with a 1-on-1 sleepover. Test the waters for both of you. Once you have successfully hosted a couple of events and both you and your child feel comfortable, then you can build up to larger numbers. If possible, only allow your child to invite children that you've interacted with during a playdate. If these are actually close friends, you should have met them before. Try to keep the number of attendees even to avoid the "odd child out" scenario, especially if you think the children will be playing games in teams.
Most importantly make the pick up and drop off times crystal clear to the parents of the participating children. You'll want all of the partygoers promptly out the door the next morning.
2. Don't stress about scheduling every minute with activities.
Let your child lead the charge. Ask what they like to do with their friends and how they plan on spending their time. By the age of 9 kids are used to entertaining each other during recess, in between classes, and at lunchtime. They are fully capable of making conversation amongst themselves. If left to their own devices, they'll invent their own sleepover games just like they invent games on the playground.
If would feel better prepared with a few ideas at your fingertips, here are 7 Awesome Sleepover Games you can try.
3. Keep the sleepover to one room.
Decide where everyone will be during the sleepover and let your child know ahead of time that this is where all the activities for the night will be taking place. This keeps the mess and the noise contained one area and leaves the rest of the home for parents and other siblings to enjoy — away from the madness.
4. Stock up on sleepover movies.
Sit down with your child and come up with a list of ideas for different movies to stream or rent at a nearby RedBox. Keep them light to avoid potential nightmare drama.
Let your child make it known ahead of time what the main movie will be and have a few others queued up if they'd like have a movie marathon, or in the event your child is having a hard time hosting. Here are Our Favorite Summer Sleepover Movies to get you started.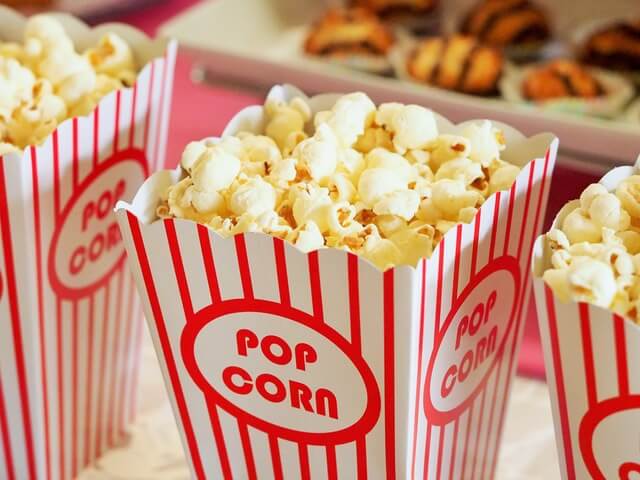 5. Easy sleepover snacks.
It really is incredible that Madison's mom made princess-themed cupcakes to go with a showing of Frozen, but if you don't have the skills, time, or energy to whip up two-dozen cupcakes — don't worry about it! The kids are excited about spending the night away from their parents, without a bedtime, and with as much screen time and Doritos as they stomach.
Order a few pizzas and dinner is served. You can pick up cupcakes at the grocery store for a "princess slumber party" or grab an economy sized bag of pizza rolls for a showing of Teenage Mutant Ninja Turtles. With food allergies accounted for, a readily inexpensive supply of soda, chips, popcorn, or candy is sure to make any kiddo happy.
If you want to get really crazy, mix your own party punch with fruit juices and give it a name like Fizz Punch or Rocket Fuel to make the event feel a little more special for the kids. You can even make the punch with low-sugar, no-sugar added, or organic juices and club soda if that's more your style.
6. Check-in as often as you'd like.
You are going to be responsible for other people's children. This is not a responsibility that any parent takes lightly. We also don't want to embarrass our child with frequent check-ins. Sometimes we just need to hear it: no, you're not being paranoid.
Feel free to pop in every 30 minutes or hover quietly outside a door to listen for signs of drama. It's better air on the side of caution, especially if both you and your child are new to hosting sleepovers and you have children who you don't know in your home.
Once you have a few more sleepovers under your belt you may feel better about increasing the stretch of time between check-ins. It's also acceptable to make your presence known by walking into the room to replenish snacks or beverages. For some kids, knowing there is an adult nearby is reassuring when they're away from home.
7. Encourage a "bedtime."
Make it known to your tiny house guests what time dinner will be served, what time you're starting the movie, and at what time lights-out will occur. Make it clear that they are to lower their voices so the rest of the house can sleep. Depending on ages of course, we'd recommend lights out by 11pm but have them get comfortable in their pajamas (if they don't arrive with them on) as soon as possible.
Nightlights are inexpensive and can be purchased in packs of two or three so you can keep a bathroom, hallway, or party room dimly lit. Other options are flashlights and battery-operated camping lanterns.
8. When a sibling feels left out.
Feelings may get hurt when one sibling gets to host a sleepover and another does not, especially with the younger set who hasn't aged into these activities yet. See if a sibling can go see a movie with a friend's family or relative that night. A sleepover at grandma and grandpa's might also be an option. If not, let younger siblings sleep in a sleeping bags in your bedroom for their own "sleepover." Rent a movie they would like to watch on another television, tablet, or device if that's a possibility. This would also be a great time to introduce a new coloring book, craft, or activity to your other child or children.
9. Cereal for breakfast.
Step away from the Pinterest French Toast Bake with Freshly Whipped Cream. Like a mother with an infant, you've likely been straining to hear signs of distress all night, ready to pounce like a mama bear. Now you and the kids are tired. If they're old enough, set out a continental breakfast the night before so they can help themselves, or at least make it easier for you to dish out.
Line up cereal, store bought muffins or pastries on the counter and make milk and orange juice clearly visible and accessible in the fridge. For easy clean up, use disposable plates and bowls.
10. Teach your child to clean up after their sleepover.
Your child is going to wiped the next day, but make sure they participate in cleaning up after their party. They need to know how much work goes into hosting and what will be required of them when they host at their home in the future. Even the youngest children are perfectly capable of throwing away discarded napkins, candy wrappers, and paper cups or running a vacuum.
After they're finished tidying up, let them have a lazy afternoon with the rest of the family to recuperate. You all earned it.
For more tips and ideas for sleepover fun, visit The Pajama Company on our blog or check us out on Facebook.