Ever wondered what your ultimate pajama style might be? Answer these 6 questions and you will find your match!
My favorite drink on a winter night is:
a) Wine, as usual
b) Milk & Cookies
c) Cosmopolitan
d) Hot chocolate
My ideal vacation is:
a) Backpacking through the Amazon
b) Disneyworld
c) New York City
d) A cabin in the woods
My favorite movies are…:
a) Sci-fi thrillers
b) Classic Disney, animated
c) Musicals
d) Romantic Comedies
My favorite outfit is:
a) Sundress + flats
b) Oversized tee, leggings + flip flops
c) Little black dress + heels
d) T-shirt, jeans + Converse
My favorite meal is:
a) Tacos
b) Mac + cheese
c) Arugula salad + chicken
d) Roast with potatoes + carrots
My friends would describe me as:
a) Free-spirited, flexible and on-the-go
b) Young at heart, energetic, FUN!
c) Organized, prompt, dependable
d) A good listener, laid-back, an old soul
Mostly A's: (Nightshirts) You are a nightshirt kind of gal. You can't be bothered with keeping track of matching pieces and you certainly don't want to be bound up by footed pajamas or sweaty flannels. You are a free bird ready to tackle the world to the beat of your own drum!
Mostly B's: (Footed Pajamas) Footed pajamas are your jam. You like being cozy and let's face it, you are a kid at heart. You see the obvious benefit to wearing your blanket (hello, no need for socks!) and you are too confident to care what anyone thinks!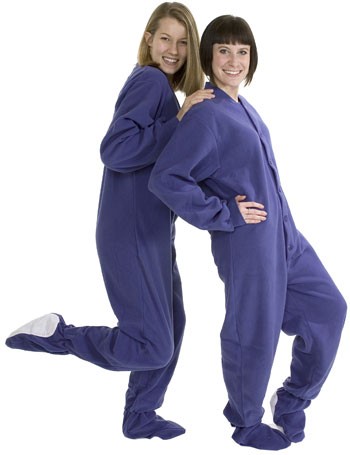 Mostly C's: (Matching Set) Miss matchy-matchy! You are orderly and enjoy the benefits of a clutter-free life (you probably even have Tupperware that matches!). You are trendy no matter where you go, even in your own bedroom!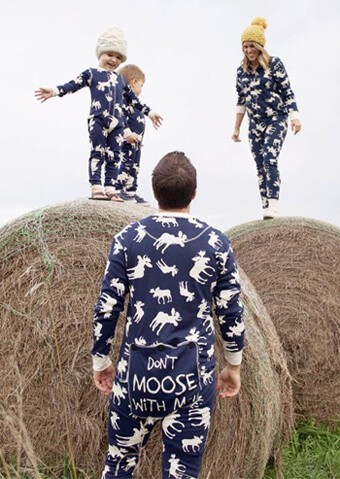 Mostly D's: (Warm Flannels) The comfy zone is where you like to hang. Fireplaces and hot chocolate are at the top of your list for winter must-haves. You rock the traditional flannel look (and slippers?) because being cold is never in style!