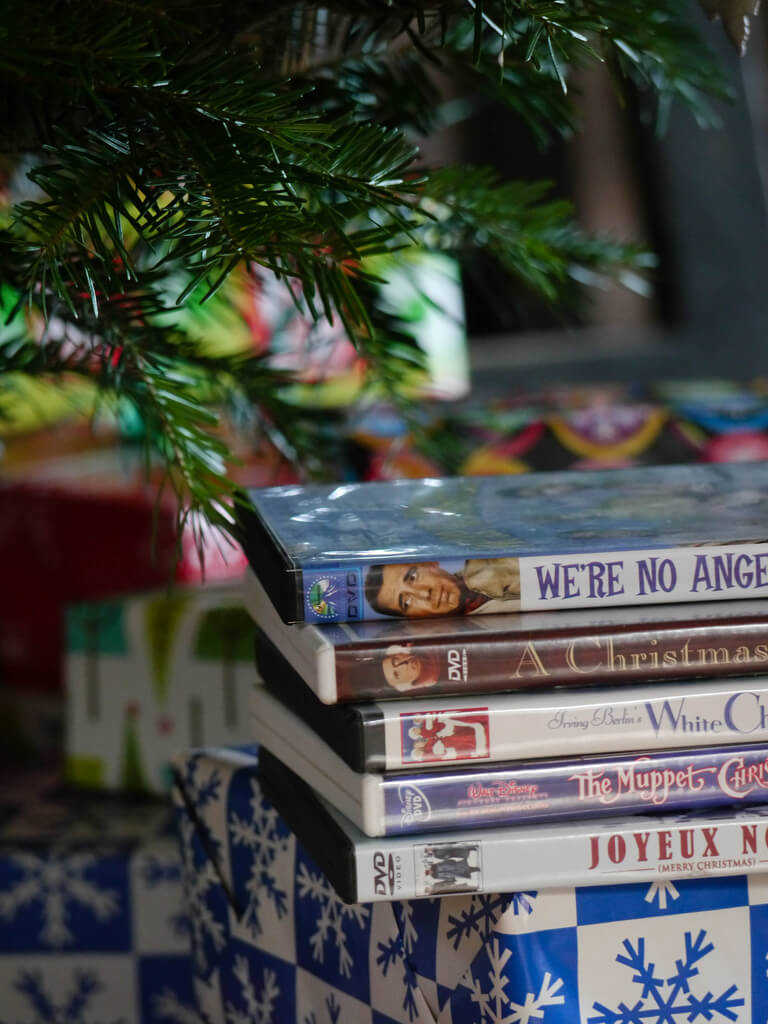 It's the holiday season, which means time for holiday movie pajama nights! Let's face it, it's cold and dark outside and there's no better reason to stay in, get cozy, and watch a holiday classic with some hot cocoa and kettle corn!
Today we're sharing our top ten favorite holiday movies:
1. White Christmas – Nothing says classic holiday like White Christmas and Bing Crosby. This is a must-watch for the music and dancing. So fun!
2. The Muppet Christmas Carol – The Muppet characters tell the story of the classic Dickens holiday tale. We all need a little Miss Piggy and Kermit around the holidays!
3. Holiday Inn – Another classic musical holiday movie complete with the team of Bing Crosby and Fred Astaire. The song "White Christmas" actually originated from this movie.
4. Elf – The goofy story of Buddy the Elf played by Will Farrell. Totally silly and super cute!
5. Christmas Vacation – The Griswold family – need we say more?  In my family it's a requirement to watch this movie at least once during the holidays. Cousin Eddie and company will get you every time.
6. The Holiday – A love story split between LA and the English country side. This one will give you a great boost of holiday spirit (and is worth watching just to see the scenes of Kate Winslett's character's majestic English cottage!)
7. Love Actually – Such a feel good movie, with an a-list cast, and a heart-warming message that "love is actually all around us"…
8. How the Grinch Stole Christmas – Jim Carrey is fantastic  and really funny as the Grinch in this Dr. Suess classic. Best described as magical.
9. T'was the Night Before Christmas – If you haven't seen it, this is the story of a town coming together to get back on Santa's nice list after he gets an insulting letter.  Trust me, the singing mice don't disappoint!
10. Frosty the Snowman – I look forward to watching this one every year. Another magical movie with lots of heart.
Do you have a favorite holiday movie that you watch every year? Tell us below!