Amanda Palmer, The Pajama Company Editor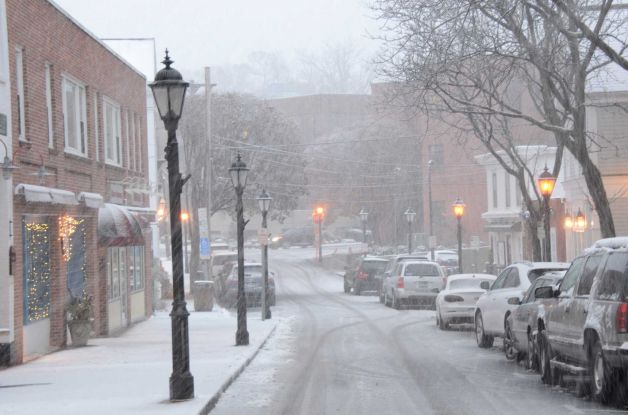 Do you know the feeling of bone chilling cold? You know the cold that seeps into your bones and does not leave until the first warm spring morning?
This week it officially feels like old man winter is knocking on the door. I actually have been blessed to be in my home town of Hamden Connecticut for a few weeks and right now I am sitting in a toasty warm living room wearing  a  pair of Warm Whiskers Cozy Cat Slippers. These slippers are great for warm cozy toes, you actually warm the slippers in the microwave and then just slip them on and snuggle down.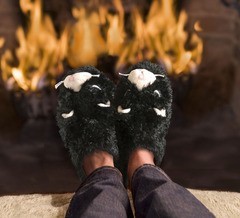 As I sat and looked out the sliding glass door this morning I saw white slushy snow fall, which is the first time in almost 20 years. I knew that it was chilly outside so I decided to relax with a nice cup of Mexican Hot Chocolate and a fresh baked pumpkin muffin of course I was in my Kashwere Super Soft Shawl Collard Robe. I forgot how nice it is to snuggle in comfy pajamas while drinking a lovely warm Mexican hot chocolate to keep those chilly bones warm.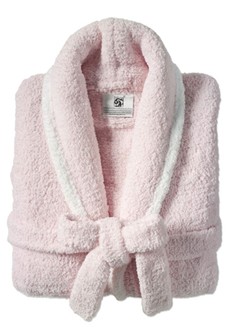 So what will you be doing tonight? Want to do the same as I am? O.K. then you get the robe and slippers and I will give you a great recipe for Mexican hot chocolate so you can enjoy the finer things in life.
Ingredients:
1 1/3  cups (8 ounces) chocolate (any kind you like I prefer 72% dark) chopped to melt faster
2  teaspoons pure vanilla extract
1/2 teaspoon chili powder
1/4 teaspoon ground cinnamon
In a large saucepan, combine all the ingredients and 1 cup water over medium heat, whisking constantly, until hot but not boiling, about 8 minutes (the mixture should smooth). Pour into 4 large mugs.
I love how the sweetness of the chocolate mingles with the spicy of the chili powder on the palate, it's wonderful and it warms you through and through.So the next time you see the snow get your favorite slippers, robe, blanket or pajamas and make a batch of this Mexican hot chocolate and ENJOY!