Spring is nature's way of saying, "Let's party!" – Robin Williams
Yippee!  Today is officially the first day of spring!  Winter has been pretty challenging for so many with cold temperatures and endless snow and ice. If you live in a warmer climate you may have already put your winter boots away. But if it's still chilly where you live, rest assured that the warmer weather is around the corner.
Regardless of the weather, the new season calls for celebration! Here are five simple ways to get you in the spring mood…
1. Plant some flowers.
Pick up some colorful pansies from you local garden center.  Pansies are great for spring because they are hardy and can withstand cooler temperatures.  Or better yet, if the temperatures plummet, bring a potted pansy inside to brighten and freshen your counter or table.
2. Make a Fresh Meal
There's nothing like fresh fruits and veggies to remind you of spring and make you feel energized.  Make a delicious salad with fresh greens.  Cook up a stir fry. Or try a fruit salad for dessert!
3. Get out and enjoy nature.
Lace up those sneakers and get outside.  Whether it's a park, the ocean, or a mountain trail –  after the long winter, enjoy some well-deserved fresh air and sunshine.
4. Revive your wardrobe.
Springtime just begs for brighter colors and fun patterns!  Maybe it's time for some new a new floral scarf?  Or perhaps you could use some lighter cotton pajamas? (Use code "SPRING" at checkout for free UPS Ground shipping today!)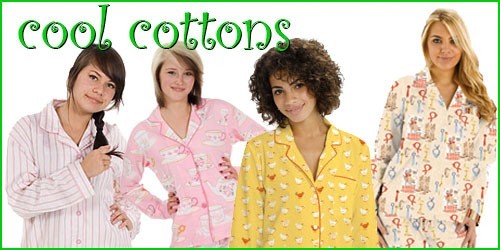 5. Get your toes ready!
Grab your girlfriends and treat yourself to a spa pedicure.  Not only does this give you a chance to relax and catch up with friends, but you'll be all ready to start sporting your favorite sandals.
Now tell us – what will you do to celebrate Spring?  Let us know in the comments below!