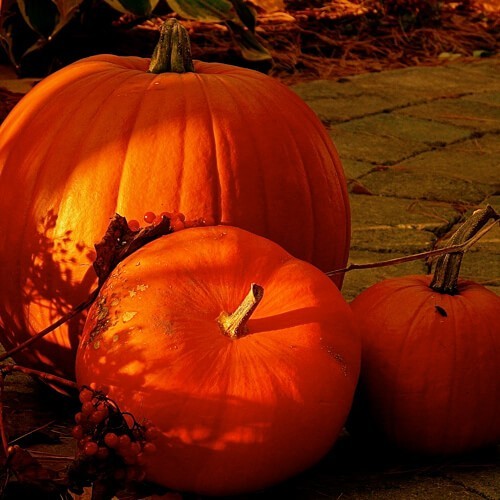 Halloween is right around the corner and we just love the idea of turning our warm and cozy PJs into a clever Halloween costume. The best part? You can enjoy your PJs long after Halloween is over!
Here are some fun ideas:
Big Kid
Wear a pair of colorful footie PJs, carry a teddy bear and suck your thumb, and you're a big kid!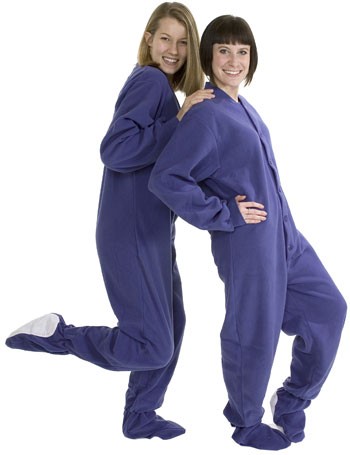 The Crazy Cat Lady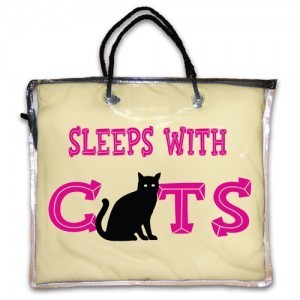 Put on our Sleeps with Cats nightshirt, wrap yourself in a robe with plush cats pinned all over, and carry a kitty litter scoop. You are so the crazy cat lady!
Deep Woods Hunter
Wear our camouflage fleece footies with a camo hat and a bright orange vest.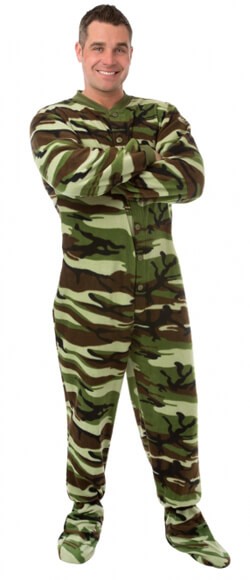 A Cow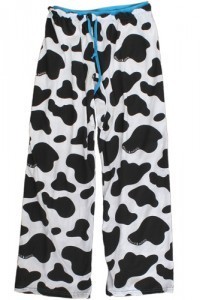 Pair our cow pattern PJ pants with a white t-shirt with pink fabric udders attached.
Bunny Rabbit
Hop into a pair of pink plush hooded footie pjs.  Add a white cotton tail to the back and bunny ears to the hood, and you're an adorable, huggable rabbit!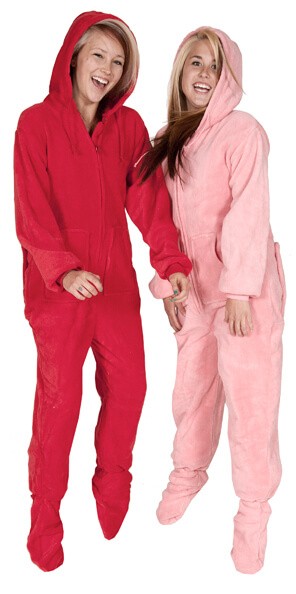 Preppy Skipper Captain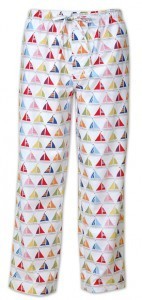 Wear our sailboat pj pants with boat shoes, a polo shirt, and a sweater tied around your neck.  And, don't forget your captain's hat!
Garden Gnome
Put a wide black belt around the waist of our aqua footies.  Top it off with a white beard and eyebrow's and read cone hat!
We'll be back next week with even more pajama costume ideas.  In the mean time, check this post for some of our past ideas.
Photo Credit: Denis Collette…!!! via Compfight cc